please click on the icon for the stream of your choice
Finnish dark metal act
KUOLEMAN GALLERIA
released album
'Pedon Synty'
track-list:
Pedon Synty
Kolmas
Kipupiste
Sieluvaras
Häpeäpaalu
Kuoleman Morsian
Pelin Henki
Taudinkantaja
Päätös
Finnish dark metal band KUOLEMAN GALLERIA
has released their fourth full length album "Pedon synty".
As this beast borns the first cry echoes on the video of the opening track of the album.
The band's singer Kimmo Jankkari tells:
"Pedon synty (The Birth Of The Beast) carries the listener towards the altar of inner chaos and starts a chain of events that leads you into the core of darkness and back. The song is a melodic but heavy piece that goes forward determinedly and gives you a ride to your darkest innerself. It's time for the beast to be born."
Finnish dark metal band
KUOLEMAN GALLERIA
has released single/video
'Sieluvaras'
Composers:
Kimmo Jankkari, Timo Anttonen,
Juha Matinlompolo, Juha Väinölä,
Jussi Kulomaa
Lyrics: Kimmo Jankkari
Producer: Tuukka Järvinen
Finnish dark metal band Kuoleman Galleria
releases their fourth studio album "Pedon Synty" on March 24th 2023.
Now they have released the third and final single "Sieluvaras" from the album.
The frontman Kimmo Jankkari backgrounds the single:
"'Sieluvaras' (Soulthief) takes you back to the suppressed memories. It leads to the domination over you. To despair, anger and revenge. The ascendancy might anyhow turn over and the king might have to step down from his throne. When there is only one path to follow the choises are limited to minimum. This song crystallizes the story of the album. It's a metamorphosis that end up into the destruction of the entity holding the power."
Finnish dark metal band
KUOLMAN GALLERIA
has released single/video
'Häpeäpaalu'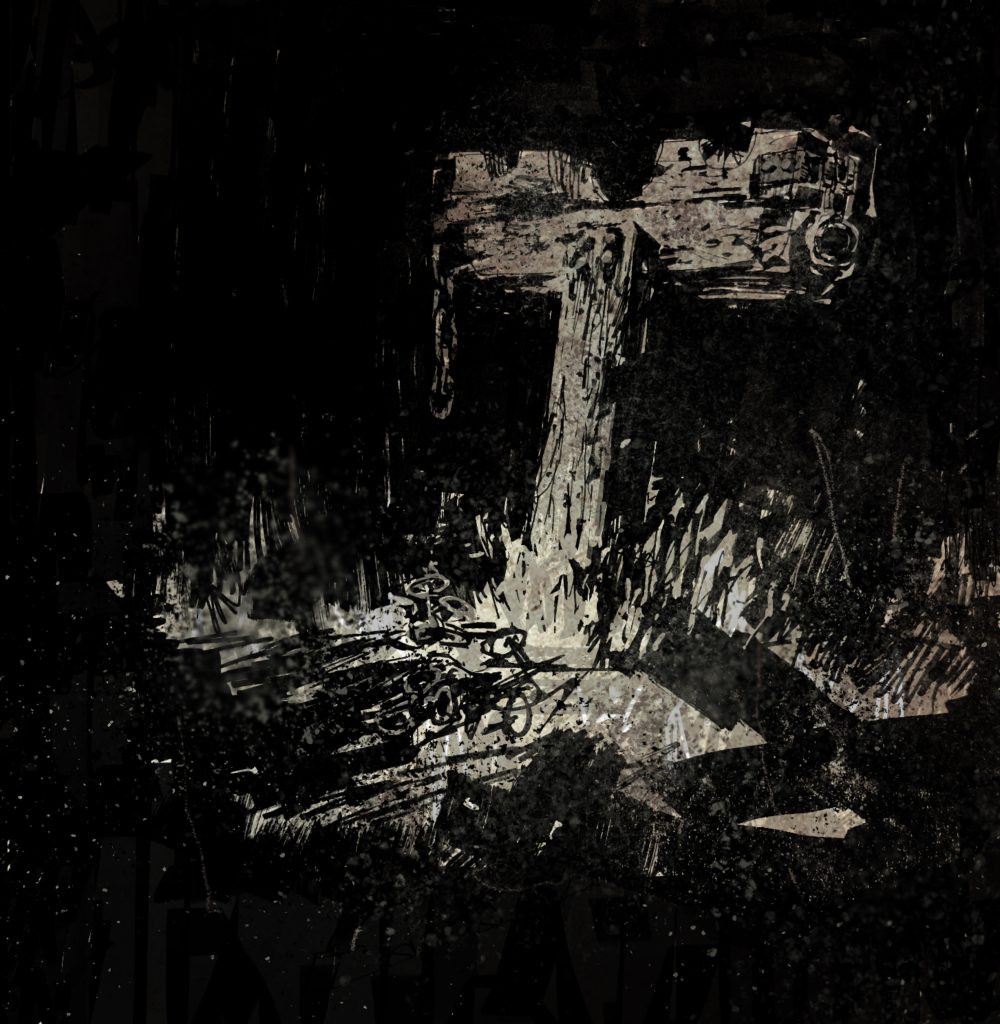 Composers:
Kimmo Jankkari, Timo Anttonen,
Juha Matinlompolo, Juha Väinölä,
Jussi Kulomaa
Lyrics: Kimmo Jankkari
Finnish dark metal band KUOLEMAN GALLERIA
releases their fourth full length album "Pedon Synty" on March 24th 2023.
Now they have released second single and music video to the track "Häpeäpaalu" (The Pillory).
band's vocalist Kimmo Jankkari tells:
"Häpeäpaalu' (The Pillory) is a cathartic growth story which forces old memories to the surface and turns the next page in your life. The song grows as it moves forward and there's freedom to be found in the end. The Pillory breaks down…'
Kuoleman Galleria celebrates the album release
by playing "Deep Waters & Dark Skies Tour" in Finland with legendary Finnish dark metal band Mustan Kuun Lapset and Swedish Wormwood.
March 30. Lutakko, Jyväskylä
March 31. Olympia, Tampere
April 1. On the Rocks, Helsinki
Finnish dark metal band
KUOLMAN GALLERIA
has released single/video
'Taudinkantaja'
Composers:
Kimmo Jankkari, Timo Anttonen,
Juha Matinlompolo, Juha Väinölä,
Jussi Kulomaa
Lyrics: Kimmo Jankkari
Finnish dark metal band Kuoleman Galleria
releases their fourth full length album "Pedon Synty" on March 24th 2023.
The album continues the story that a year ago released third album "Armon Loppu" started.
The singer Kimmo Jankkari describes the album:
"'Pedon Synty' is a turning point that crawls from the depths of your mind when you least expect it. It tears the wounds open and forces you to look at the truth straight from eye to eye. In the very end the thing that you fear is something else that you thought it to be. On this trip you might find something that will lead you yet to a different path."
Now the first single and music video "Taudinkantaja" is released.
singer Kimmo Jankkari about the song:
"Taudinkantaja (Carrier of The Sickness) is a melodic piece from the gloomier side of metal. It dives deep into the darkest depths of the human mind. There's buried something, a presence you can sense. Your dark side. And when you meet it, there's no coming back."
Third album "Armon Loppu"
by Finnish Kuoleman Galleria
is to be realesed on the
18th of february 2022
Tracklist:
Intro
Toivomuskaivo
Tuomiopäivänsäde
Hautausmaan Kuudes Kerros
Jean Grenier
Pystyyn Kuollut
Kynnet
Sudennahka
Varjoista
Armon Loppu
pic by Susanna Raitamaa
Third album "Armon Loppu" by Finnish Kuoleman Galleria is a leap into the blackened world of dark metal.
Album drills into the abyss of human mind telling a familiar story.
Face you gloomiest fears and get together with your dark side.
After grace ends there is something else and this is where it begins.
2012 founded Kuoleman Galleria started as one man project, but it soon grew up to full band.
Band's lyrics are about the dark side of the life and the band calls their current musical direction dark metal.
They deal with hidden corruption, monstrosities
and fears of the human condition in a way seen in horror movies.
In the world of Kuoleman Galleria there is no faith and the only hope rises from trying to get a spark from a wet match with frozen fingers.
KUOLEMAN GALLERIA
releases third single
from their third album
pic by Susanna Raitamaa
Finnish dark metal band Kuoleman Galleria releases their third album "Armon Loppu" on February 18th 2022.
Now they present the third and last single before the album release.
"Jean Grenier" is a gruesome historical story.
band backgrounds the single:
'Jean Grenier is a true story of 17th century poverty and endless hunger that pushed Jean Grenier to made his own solutions. He fell into insanity wearing his wolf skin cloak that gave him a dark freedom which was ripped away from him in the end. Within every human there is a beast that will step in when the situation forces to do so.'
KUOLEMAN GALLERIA
releases second single
from their upcoming album
pic by Susanna Raitamaa
DISCOGRAPHY:
Kärsimys kunniaan (Inverse 2016)
Pimeys saapuu pohjoiseen (Inverse 2017)
Armon loppu (Inverse 2022)
Finnish dark metal band Kuoleman Galleria is about to release their third full length album on February 18th 2022.
Now they present the second single from the album called "Pystyyn kuollut".
Track also features Mikko Heikkilä (Kaunis Kuolematon & Dawn of Solace) on clean vocals.
The band comments on the new single:
"'Pystyyn kuollut' is a state of mind, filled with despair. When death whispers and tells you to rest. When a solution after another are out of your reach and there is no light at the end of the tunnel. And finally – when you can see the end of the tunnel, it disapears in blink of an eye. When everything is just black. Confront your shadow on your way to the final destination – And then.. embrace it."