please click on the icon for the stream of your choice
Finnish modern metal band
WITHOUT WARNING
released new single/video
'Dark Abyss'
Composed, produced, mixed and mastered by Aleksi Rintala
Lyrics by Michaela Tuomenoksa
Arrangement by Aleksi Rintala, Michaela Tuomenoksa, Juuso Javanainen, Lauri Tuomenoksa, Joakim Keuru
Without Warning are:
Michaela Tuomenoksa – vocals
Juuso Javanainen – guitar
Aleksi Rintala – bass
Lauri Tuomenoksa – drums
The new single called 'Dark Abyss' published on August 31st 2023 is filled with deep despair and emotion.
Music is supposed to awaken different emotional senses and Without Warning has released a single that does exactly that.
'Dark Abyss' is an desperate journey to the bottom and about accepting your fate.
Aleksi Rintala, producer/bassist:
"This piece was looking for its place for a long time and I was almost putting it away in the archives. But the song got a new chance when I was inspired by the lyrics Micha wrote. A deep connection grew between the musical and lyrical part which I believe will reflect to the listener as well."
The single includes the bands recognizable strong electronic elements which fulfill the ambient world.
The dark, vulnerable and melancholic world showcases the bands capability to mold their productions in a multidimensional way.
Vocalist Michaela 'Micha' Tuomenoksa:
"The lyrics describe a journey towards the darkness and giving up. When you lose your last strength and can no longer fight, but give in to the deep embrace. It is very important for me that the lyrics have a meaning, literally or metaphorically. This is a personal piece of my life and I hope to shed some light on mental health issues a lot of people face. The unfortunate truth is that we see way too many lights go out when the battle wins the fighter."
Without Warning has also released a lyric video which includes the distinctive visual identity of the band.
The dark depth is heavily included in the marketing material and it lures you into the mysterious world of Without Warning.
The single is a strong continuing on the bands previously published singles.
Finnish modern metal band
WITHOUT WARNING
released new single/video
'R.P.B.P'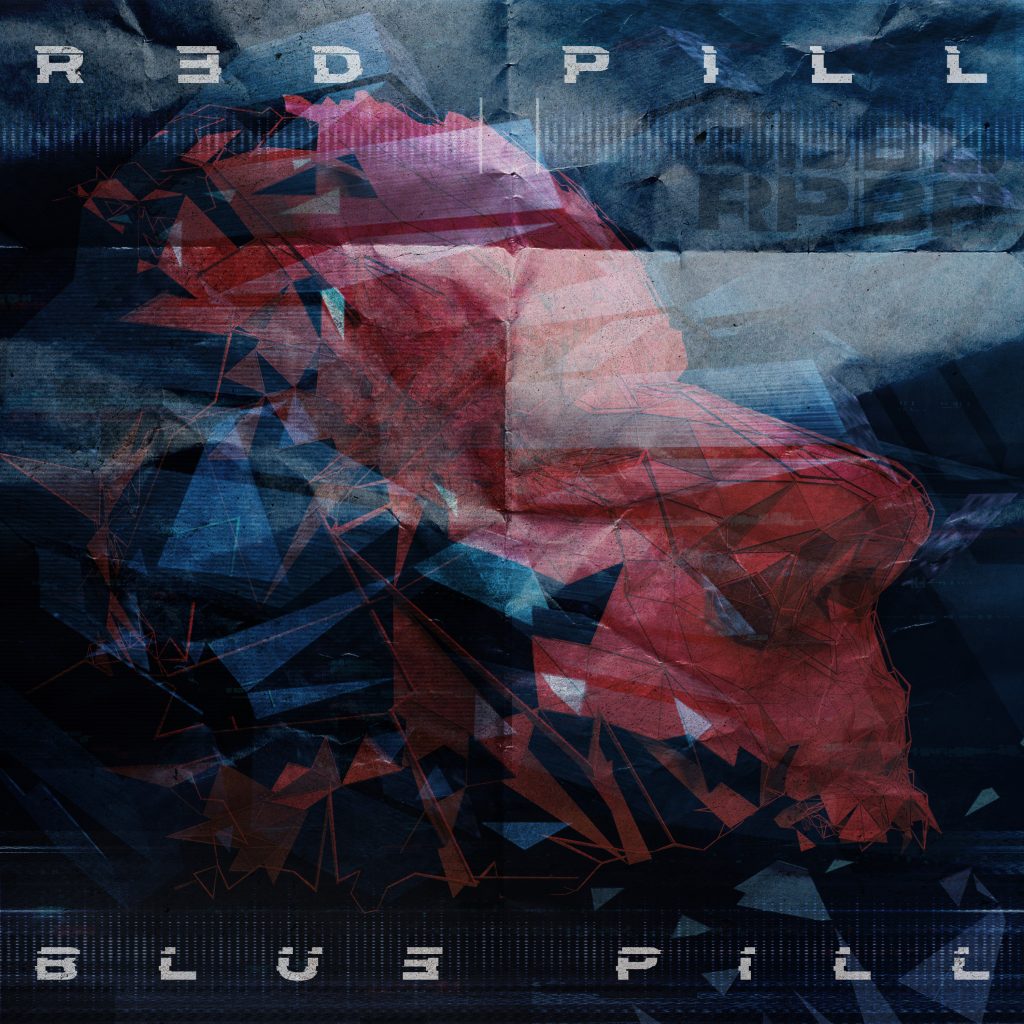 Composed by Aleksi Rintala
Lyrics by Michaela Tuomenoksa
Production/mixing/mastering by Aleksi Rintala
It's time to bang your fists in the air as Without Warning releases their 4th single 'R.P.B.P' (short for: Red Pill, Blue Pill) via Inverse Records.
Taking a different intensive and eerie approach, this is single really stands out from the previous releases.
'R.P.B.P' emphasizes a mind game like surrounding where humanity is possessed by an aggressive creator.
Are you up to challenge your suppressor to get out alive?
Or is this fight to live only happening in your darkest mind?
Even if the lyrics strongly suggest that the theme is a fictional and dangerous game setup, there is a metaphoric hidden message.
Reflecting the anger and will to control people through various evil world leaders and using people as puppets for their dirty deeds.
With the new single, Without Warning also presents their new fifth member, or disciple as they say: Aleksi Rintala.
He is the talented composer behind 'R.P.B.P' and will be adding his talent to the guitars and music production.
Aleksi Rintala:
"When the band asked me to join as a guitarist, I was also happy to take responsibilities in the songwriting department. I started digging through my archives for a fitting demo for the new band, and I came across this unusual, 'nu-metalish' demo that I decided to present to the band. The band was excited about it the minute they heard it, and in a short period of time we produced an amazing new song for Without Warning. I believe the rest of the band is excited as I am of this new release!"
The new single is accompanied by a music video which brings the intensive story visually alive, produced by no other than Guilty Visuals.
The video also includes an acting feature with Inka Inkinen, the amazing vocalist for Noira.
Finnish modern metal band
WITHOUT WARNING
released new single/video
'Black Venom'
Composed by Without Warning
Lyrics by Michaela Tuomenoksa
Production/mixing/mastering by Aleksi Rintala
Finnish modern metal band Without Warning released their third single and music video 'Black Venom' via Inverse Records on June 9th 2022.
'Black Venom' is an intense story about the definition of evil, manifested in a woman and ready to spread hatred everywhere she goes.
Visually the story is brought to life in a horror biohazard surrounding, taking the spectator in the middle of events.
The song came along quite fast as Juuso (guitarist) got inspired by the concept of the story, and wanted to bring life to it.
It felt as the easiest project so far music wise as the band had a very clear idea of how it would be produced.
Micha (vocalist) states:
"I like to write about my experiences in a metaphoric way, just like I did with 'Black Venom'. I believe in the good in people, but on a rare occasion you might cross paths with someone you wish you didn't. Someone who lives off of creating chaos and taking everything from you to the last drop. Pure evil. And that's what spreading the black toxic is about."
finnish WITHOUT WARNING
take a darker turn with their
new single & music video
'Insanity'
Composed by Without Warning
Lyrics by Michaela Tuomenoksa
Produced by Aleksi Rintala
Without Warning are:
Michaela Tuomenoksa – vocals
Juuso Javanainen – guitar
Joakim Keuru – bass
Lauri Tuomenoksa – drums
Without Warning keeps evolving as they release their second single 'Insanity' via Inverse Records.
The band is slowly forming their identity as a new band in the scene and they've decided to take a darker turn with their new single.
'Insanity' is definitely taking things up a notch as it is an quite unexpected piece after the lighter first single 'Delusion' with accompanied blue neon lights.
As we hear darker and heavier elements with the instruments, we're also surprised to hear the vocalist Micha let out some unheard grunts beside her lighter tunes.
"Our second single 'Insanity' is definitely going to paint our identity clearer and this is the route we've decided to continue on as we grow with the band. I've always been a fan of darker sounds and horror aspects, so I'm obviously super excited to have that incorporated." says Micha.
The single has a clear storyline and gets more intense the further you go, without forgetting the heavy electronic elements.
A strong second single which is definitely worth listening to.