please click on the icon for the stream of your choice
Swedish melodic death metal band
SAILOR HUNTER
has released
new self titled EP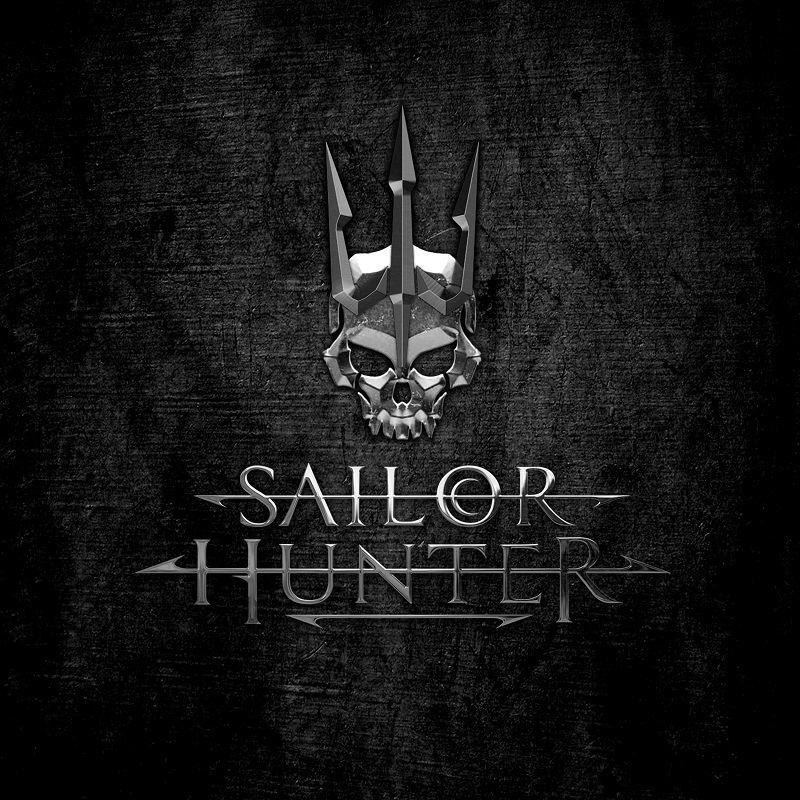 pic by Al Rinald
Swedish Gothenburg-based melodic death metal band Sailor Hunter has released their new self titled EP on May 19th 2022 via Finnish record label Inverse Records.
The band comments the tracks:
This EP is about Death, Addiction, Love and Broken dreams.
A true story.
COMMENCE
The beginning of everything
SCARRED
To see what's left of a person's body after the end in the most violent way. When the remains are put in a black trash bag and to relive it in your dreams forever. That's your mind that is scarred.
LIFE
Trying to find meaning in the past and use the wrongs as instructions of what not to do in the future. To be able to function in this life.
ALONE
To follow your dreams sometimes breaks your heart and spirit. Failing is a lonely struggle and people seem to find joy in other people's failure.
ICON
Sometimes love gets you and you feel, you deserve it the least
Swedish melodic death metal band
SAILOR HUNTER
released single
'Scarred'
Single cover by Al Rinald
line-up:
Kutte Gashi – drums
Al Rinald – guitars, orchestral arrangements
Stellan Berndtsson – vocals
Filip Jovanov – bass, backing vocals
pic by Al Rinald
Swedish Gothenburg-based melodic death metal band Sailor Hunter is set to release their new self titled EP on May 19th 2022 via Finnish record label Inverse Records.
The first single Scarred is been released.
Singer Stellan Berndtsson comments the single:
"To see what's left of a person's body after the end in the most violent way. When the remains are put in a black trash bag and to relive it in your dreams forever. That's your mind that is scarred. You notice on the music video even if we´re just playing as a band, it actually portrays what you see on the color grading and the fast movements or 'happenings' are about when the mind get scarred. It's a kind of a shadow or mark that remains in your mind forever after being shocked about something that ended violently."
Sailor Hunter a Swedish metal band started as a one-man online project by guitarist Al Rinald.
Sailor Hunter's influences are among others the mighty metal Gothenburg sound.
With a touch of symphonic orchestra and American groove metal together with inspiration from the Mediterranean sea, Sailor Hunter delivers metal from the heart.
In 2018 Al joined force with Drummer Kutte Gashi were began their journey to where they stand today, as co-founders to Sailor Hunter.
Sailor Hunter grew in 2019 in pursuit of musicians suited for the vision and quality of the band.
Today Sailor Hunters official lineup is a four-man-band formed by the talented bass player Filip Jovanov and the charismatic Stellan Berndtsson, which delivers powerful and emotional vocals.
The heart of the band is four members giving their passion in songwriting and soul in every production.