please click on the icon for the stream of your choice
Swedish experimental metal band
ABSTRAKT ALGEBRA
has re-released their album
'Abstrakt Algebra'
track-list:
Stigmata
Shadowplay
Nameless
Abstrakt Algebra
Bitter Root
April Clouds
Vanishing Man
Who What Where When
bonus tracks:
Remulus And Romus (Studio Outtake)
Nameless (Demo)
Shadowplay (Demo)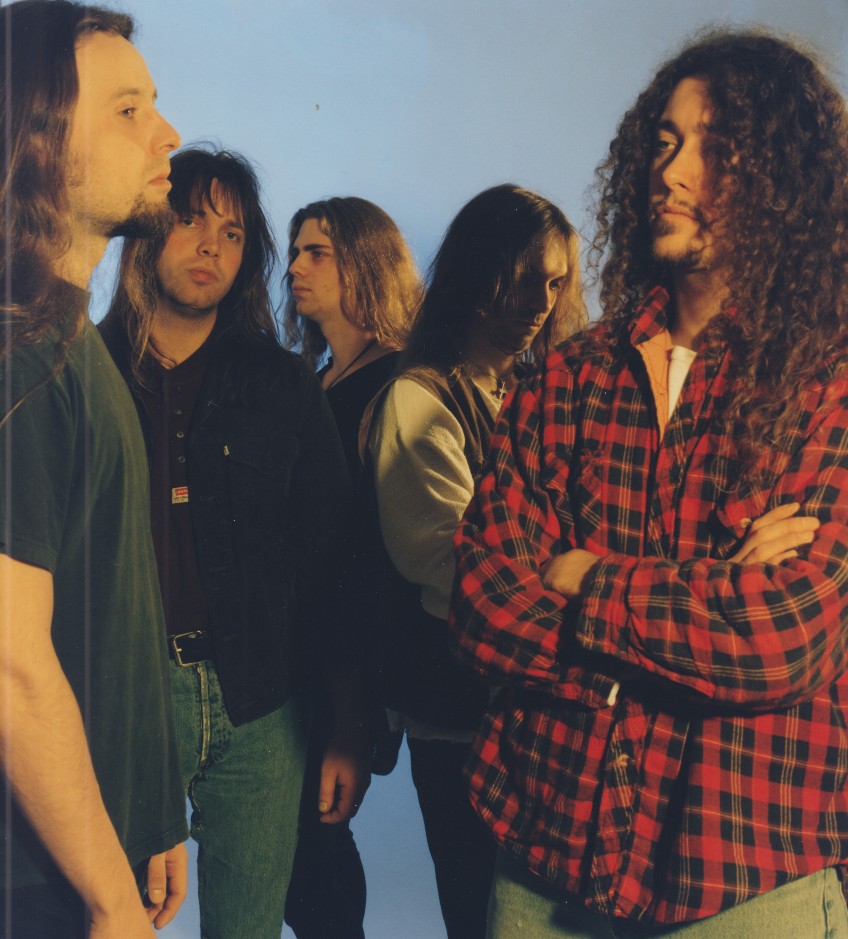 The early nineties have been notoriously talked down retrospectively by metalheads, mostly for the wave of grunge and alternative bands dominating the news.
But we all know those were actually feature-rich metal years, with thrash continuously evolving and death metal being on the peak of creativity.
One album that fell flat in 1990 attention-wise was Abstrakt Algebra, a rare progressive/power gem for doom childs, cooked up by Candlemass and King Diamond members.
Well, it's not rare anymore:
it is rer-released as a remastered Digipack with bonus tracks.
Probably THE finest 1990's example of power/doom metal, this album has been lost in the sands of time until now:
ABSTRAKT ALGEBRA'S self-titled debut.
The brainchild of CANDLEMASS mastermind Leif Edling, would, in any other era, have taken the world by storm, but with the music press and radio obsessed with stuff like Nirvana and their ilk, it was near impossible to get coverage for an album even as strong as this debut.
Leif had come up with a collection of songs that although had an undeniably link to his main band Candlemass, also gone in a more modern direction.
Hard to classify and compare to other releases at the time, Abstrakt Algebra had a brilliant production and incredible riffs that were way ahead of it's time.
Featuring Mats Levén on vocals as well as Leif himself on bass, the bands lineup was completed by guitarists Mike Wead (King Diamond) and Simon Johansson (Wolf) and drummer Jejo Perkovic.
Additional keyboards were played by Carl Westholm.
The re-issue has been remastered by Patrick W. Engel.