American black/death metal band OB NIXILIS
will release their album
'Abhorred'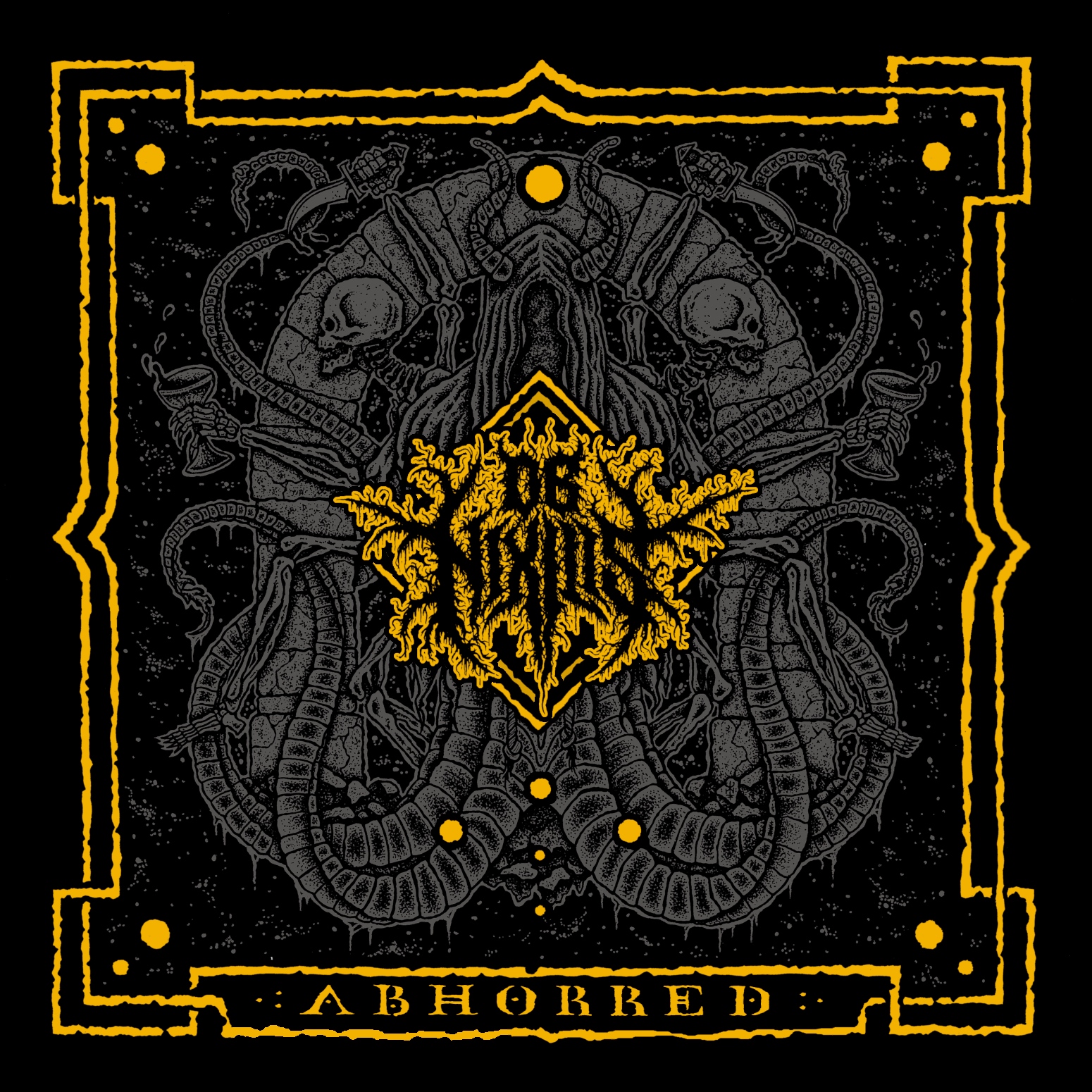 Tracklist:
Prolific Destitution
Discordian Epitaph
Bloodletting
Interludium II
War of the Burning Sands
Deathrite Shaman
Fated Ascendance
Line-Up:
Jeremy Cuchiara – Drums, Lead Vocals
Manuel Moreno – Guitars, Backing Vocals
Matt Maio – Guitars
Joe Niski – Bass
"Abhorred" is a culmination of heavy hitting drums, rhythmic and shredding guitars, brain rumbling bass lines, and gruesome vocals.
The album encapsulates dark and melodic elements along with hard hitting, melodic guitar leads and passages with fast, tremolo picking.
Add the heavy, fast bass lines in and the low end is covered and prominent in the mix.
Throw all that on top of fast tempo, hard hitting, smooth and technical drumming, and the composition is complete.
Finally, adding crusty, brutal deep tonal vocals
as well as higher pitch backing vocals in,
completes and rounds out the album!
The album is relentless from start to finish!
OB NIXILIS is a 4-piece American blackened death metal band hailing from Colorado Springs, Colorado.
The band formed in the bleak winter of February 2020 from a collection of seasoned musicians,
some of who met through the local metal scene
and others who have known each other for numerous years.
The band is often inspired by bands like Dissection, Deicide, Hypocrisy, and Immolation.
Once the band was united, they decided to fuse their unique artistic vision to bring haunting melodies, heavy rhythms, soul crushing leads
and dark ambiance that will make you want to punch your neighbor and hug your mailman!
OB NIXILIS has performed numerous local shows in the Colorado area and is looking forward to play other US regions as well as over seas!
The band released its first EP, "Grimoire of the Dead", in late 2021, while its first full-length album "Abhorred" is set to be released via Reaping Scythe Records on January 27, 2023.