please click on the icon for the stream of your choice
British grunge rock group
BLOODHOUNDS
has released single/video
'Relics'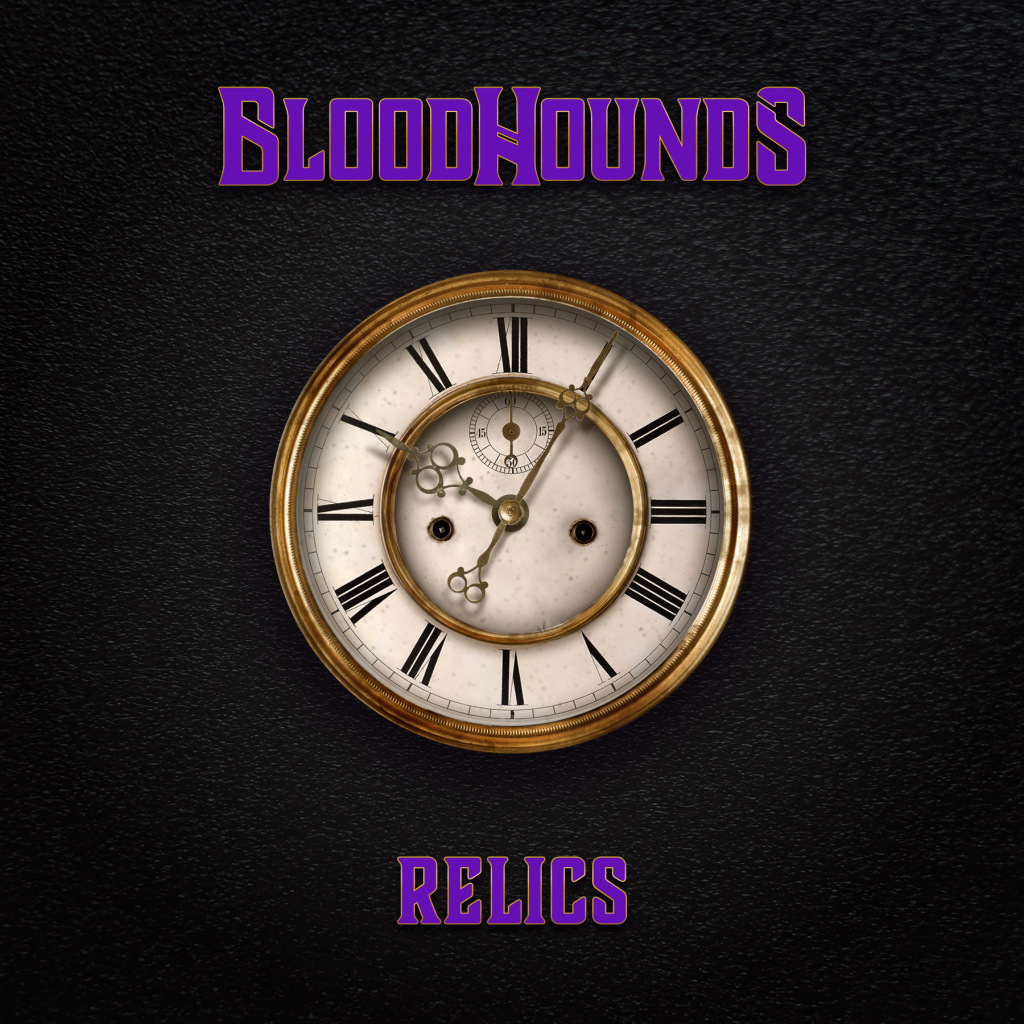 Bloodhounds are:
Joe Newell – vocals
Jack Meaden – guitar
Kai Marsh – drums
Tom Oliver-Hawkins – bass
Backseat Mafia:
"…an explosive riff-filled hard rock monster, one of the best hard rock releases this year. The band have brought the hard rock genre bang up to date."
Insane Blog:
"Bloodhounds offer an intriguing new perspective to the current heavy rock landscape."
Devolution Magazine:
"…a unique, energetic but rhythmically sexy sound."
Bloodhounds, the hyper grunge band from Southampton UK, has released their latest single 'Relics' on May 10th, 2023.
The track is a full force, energetic anthem that masterfully captures the daunting feeling of getting older and thinking nothing purposeful in life has been achieved.
'Relics' is a relatable, angry and powerful song that encourages listeners to live in the moment and accept the love they have around them.
The track is the latest offering from the band, who have already received airplay on BBC Radio 1, BBC Introducing and Planet Rock, as well as being featured on a number of editorial playlists including New Blood, UKF and Bass Party.
For fans of Enter Shikari, Bring Me The Horizon, Nova Twins, Wargasm and The Hara, 'Relics' is a must-listen.
Bloodhounds' unique blend of grunge, punk and metal is showcased in 'Relics', which features a driving rhythm section, explosive guitar riffs and soaring vocals.
The track is a testament to the band's ability to create powerful and emotive music that resonates with audiences.
Speaking about the inspiration behind 'Relics', the band said:
"We wanted to create a song that captured the feeling of getting older and feeling like you haven't achieved anything purposeful in life. It's a relatable feeling, but it can be daunting and overwhelming. We wanted to encourage people to live in the moment and accept the love they have around them. 'Relics' is a full force, energetic anthem that never halts, and we can't wait for people to hear it."
'Relics' is a must-listen for anyone who loves high-energy, emotive rock music.
The band plays Southamptons legendary The 1865 Venue in Southampton with L1nkn P4rk in September.
Southampton-based band Bloodhounds have quickly become one of the most exciting bands in the UK rock scene.
With the release of their debut album in 2020, the band has earned a reputation for their high-energy and electrifying live shows, having supported the likes of Saint Agnes, Hacktivist, Dreamstate and Faithless.
The band is currently shortlisted as one of the contenders for Hot Vox's New Blood competition and in with the chance of playing this year's Isle of Wight Festival.
Bloodhounds' sound is an intriguing alternative to the current heavy rock landscape, providing a fun, fast, and ferocious live show.
The band's volume and rawness are complemented by catchy melodies and hook-filled grooves that are impossible to resist.
Bloodhounds intend to refresh the hard rock scene with their fresh twist on a classic genre.
Their energetic rock riffs contrast with emotional ballads, creating a consistent driven energy that presents a tour de force in dark, brooding rock.
The band's live shows are a must-see for any rock fan, with a sound that is both familiar and fresh.