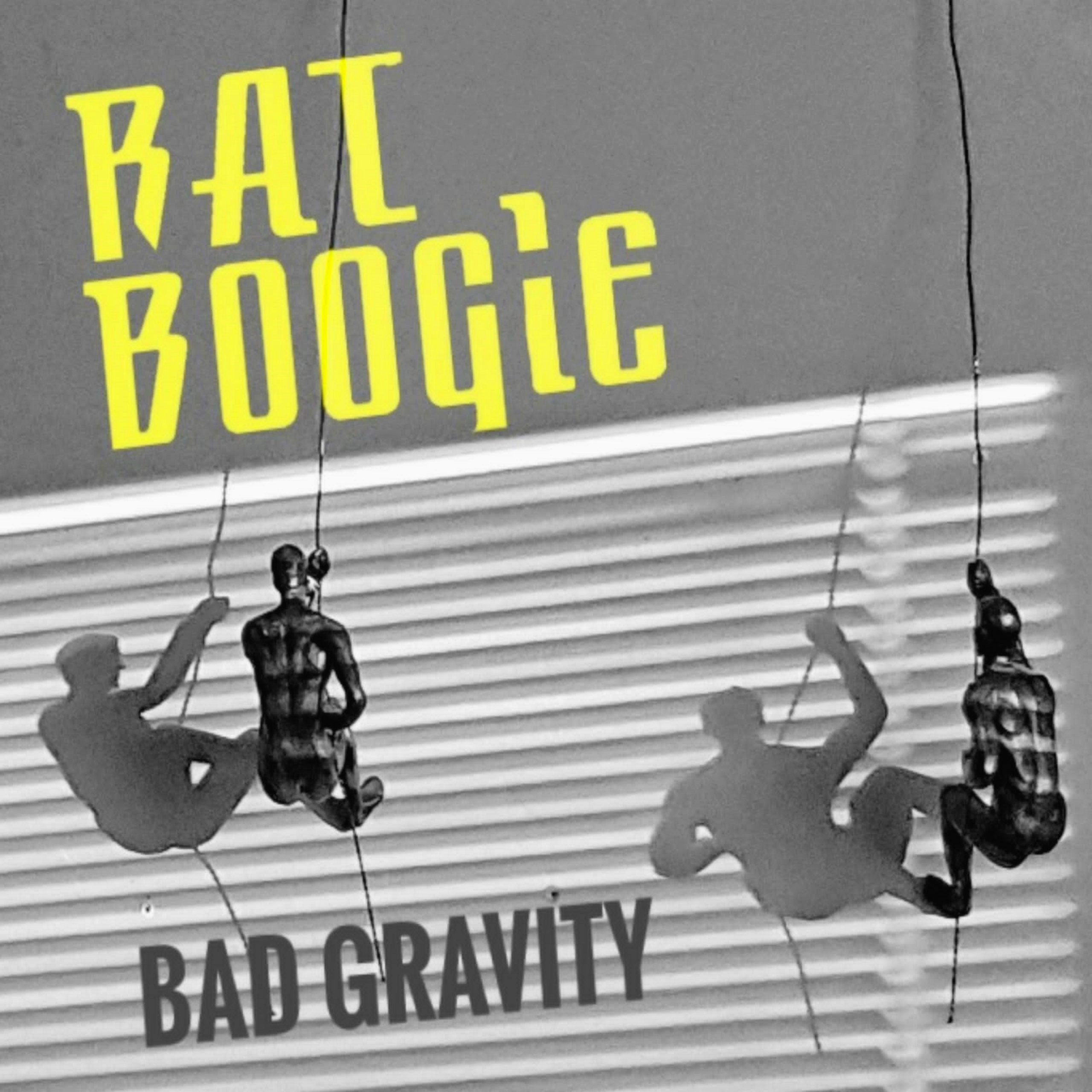 scarlet_will cover artwork 3000pix
Finnish grunge rock band
SCARLET
have released new single/video
'Will'
SCARLET'S new single is a bon jovi and grunge -hybird.
The band backgrounds the new single:
"Will" is the second single from Scarlet's upcoming debut album out late 2022. Working title for the song was 'Bon Jovi goes Grunge' and that expresses well about the song's multidimensionality and surprise factor. The text focuses in the faults every individual has. Are they good thing or bad or are those faults that make us whole? "I'm loving these demons within. They all make me who I am."
Composed: Ville Tuomi & Vesa Tuomi
Lyrics: Ville Tuomi
Arrangement: Scarlet
Band pic by:
Juhamatti Vahdersalo
scarlet_will cover artwork 3000pix
american midwestern metal act
OF VIRTUE
have released new single
'Hypocrite'
OF VIRTUE released their second single
via Arising Empire called 'Hypocrite'.
"Hypocrite is all about the negativity building up inside of us. Everything that you hate about yourself, looking at you in the mirror. We know who we are but we refuse to change, eroding our potential by burning bridges in the meantime." - Of Virtue
The band combines an eclectic taste for the melodic, catchy, and ethereal with a foundation in heavy music and a penchant for punishing breakdowns and immolating riffs, to define themselves as a multifaceted, diverse
and engaging act that draws on influence from metal and alternative music of all types and styles to create something that fans of just about any type of music can find something to fall in love with.
scarlet_will cover artwork 3000pix
Swedish metallers
TUNGSTEN
have released new album
'Bliss'
"Out of darkness comes Bliss!"
Swedish metallers Tungsten are back to conquer the world with their third studio album entitled »Bliss«.
»Bliss«, which has been released on the 17th of June, is undoubtedly the heaviest and darkest album to date by Tungsten.
The typical ingredients that define the music of Tungsten are still there while new grounds and territories are being explored musically.
The hook lines are stronger and more dynamic than on previous albums. The lyrics are darker but they still focus on things
common man might relate to in one way or another.
Mike Andersson (vocals) says:
'It all came naturally. Creating and recording this album truly put us in a feel of bliss. Nick & Karl who wrote the music have really shown their skills and musical talents on Bliss with new musical ideas but still based in the genre that we established in the band in from the beginning.'
»Bliss« was recorded the same way as the previous albums
at Harm Studios, Trelleborg (Sweden).
Nick Johansson once again took care of the mixing, mastering,
and production duties.
Karl Johansson says:
'We really hope that 'Bliss' will reach out to an even broader fanbase than before. So much pain, sweat, and love have been put into this album. We are truly excited to introduce Bliss to the world.'
Anders Johansson agrees:
'Yes, this album might be one of the hardest for me to record. Nick is close to a perfectionist at the production helm so if I can find something that has been good about the pandemic it might be the fact I could spend so many more hours in the drum studio just to practice and develop my technique.'
...to continue, please go to the next side...
TUNGSTEN are:
Mike Andersson - Vocals
Karl Johansson -
Bass & Screams
Nick Johansson - Guitar
Anders Johansson - Drums
scarlet_will cover artwork 3000pix
Swedish metallers
TUNGSTEN
have released new album
'Bliss'
Andreas Marschall was once again hired to paint the front cover.
The conceptual idea was a collaboration between the band and Andreas
and it really conveys a darker feeling which suits the music perfectly. Volfram is back in a twilight world to ours on his neverending quest
to aid the weak.
Tungsten is ready to enter the live scene in 2022 and is already confirmed for Oslo Metal Winter fest in Norway
as well as Sabaton Open Air in August 2022.
Tungsten themselves describe their music to be
"melodic, industrial power metal with hints of Northern Folk music". Tungsten's first album »We Will Rise« was released in September 2019 and the song 'The Fairies Dance' is close to passing 3 million streams
on Spotify alone.
About a year later, in November 2020, Tungsten released
their second album called »Tundra«.
The song 'King of Shadows' was chosen to be the first single
for the second album and also this song has become an "anthem song"
for Tungsten when performing live on stage.
TUNGSTEN are:
Mike Andersson - Vocals
Karl Johansson -
Bass & Screams
Nick Johansson - Guitar
Anders Johansson - Drums
scarlet_will cover artwork 3000pix
British post-hardcore band
POLAR
released single/video
'Dissolve Me'
At the beginning of 2020, the music world came to an abrupt stop; which for London UK post-hardcore heads Polar, meant a conclusive end
to their unfinished tour alongside After The Burial, Spiritbox,
and Make Them Suffer within their cycle
of 2019's acclaimed album »Nova«.
Filled with a sense of uncertainty in a world turned upside down,
Polar (Adam Woodford, Fabian Lomas, Gav Thane & Noah See)
took to work on brand new material that lyrically delves deep within
the self, while musically treading new and experimental grounds.
Now armed with heavy new material and releasing their first bit
and vital sign called 'Dissolve Me', the band is excited to take to the stage after years of musical and personal growth behind the scenes.
Adam Woodford (vocals):
"Dissolve Me is all about the red mist of anger that seems to be within everybody in today's world. A loss of patience like the final straw has been had within all walks of life. A feeling of privileges and freedom having been taken away and this song is a vessel to release the anger inside."
Expect the unexpected.
Polar are:
Adam Woodford - Vocals
Gav Thane - Bass
Fabian Lomas - Guitar
Noah See - Drums
Photo by Tom Green
scarlet_will cover artwork 3000pix
hungarian experimental progressive rock/metal band GHOST TOAST
released video 'Get Rid Of'
Hungarian instrumental progressive rock band Ghost Toast released
a new music video 'Get Rid Of'.
The track is taken from their fifth studio album 'Shade Without Color' which was released earlier this year via Inverse Records.
The band comments:
"'Get Rid Of' is the opening song from the new Ghost Toast album called 'Shade Without Color' (released on March 3rd 2022 via Inverse Records).
We believe that everyone wants to get rid of at least some of their burdens - we use music to get free from most of them and hope that others can use our music for something similar. The Woman played by Zsuzsanna Nyeste, the video is made by Tamás Varga from Brownhandfilm."
Ghost Toast is an instrumental, experimental progressive rock band
from Debrecen, Hungary, formed in 2008.
They love heavy, trippy music and film scores as well,
so they use these elements to create their own music.
It had 3 members at first (Bence Rózsavölgyi – guitar, 
László Papp – drums, János Stefán – bass). 
János Pusker (- keyboards, cello) joined later, in the spring of 2009.
In 2020 László Papp left the band,
the band's new drummer is Zoltán Cserős since then.
They made two self-released albums 'Toast in the shell' (2011)
and 'There is no en…' (2013),
then the 3rd and 4th album 'Out of this world' (2017)
and 'Shape Without Form' (2020) was released by Inverse Records (FIN).
The 5th album, titled 'Shade Without Color' has been released
on March 3rd 2022 by Inverse Records.
Ghost Toast's music is influenced by bands like Tool, Orbital, Shpongle, Jaga Jazzist, Plaid, Future Sound Of London, Mastodon,
Pure Reason Revolution, Crippled Black Phoenix, Nine Inch Nails,
God Is an Astronaut, Isten Háta Mögött, various film score composers, etc.
Pic by ​
Tamás Varga (Brownhand)
scarlet_will cover artwork 3000pix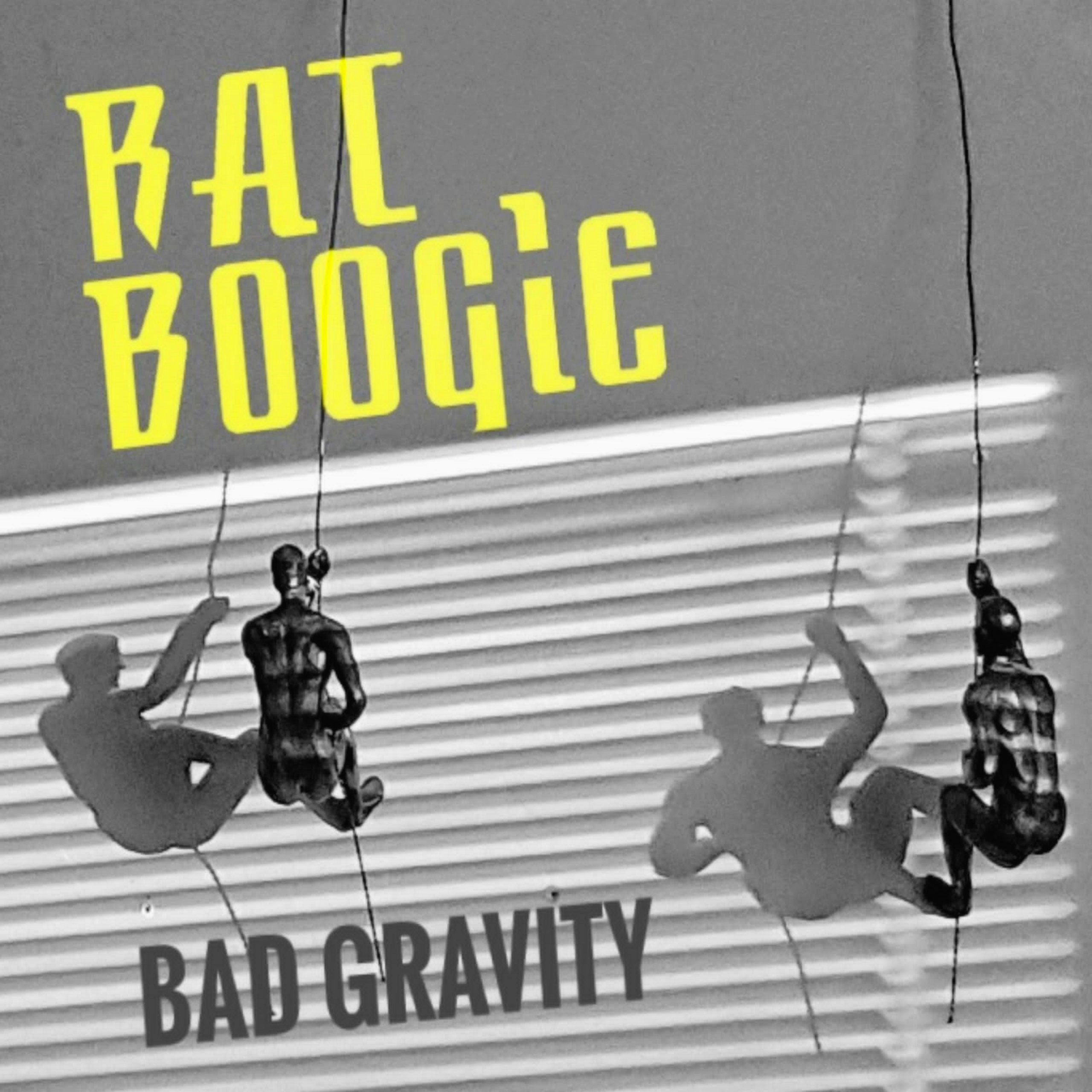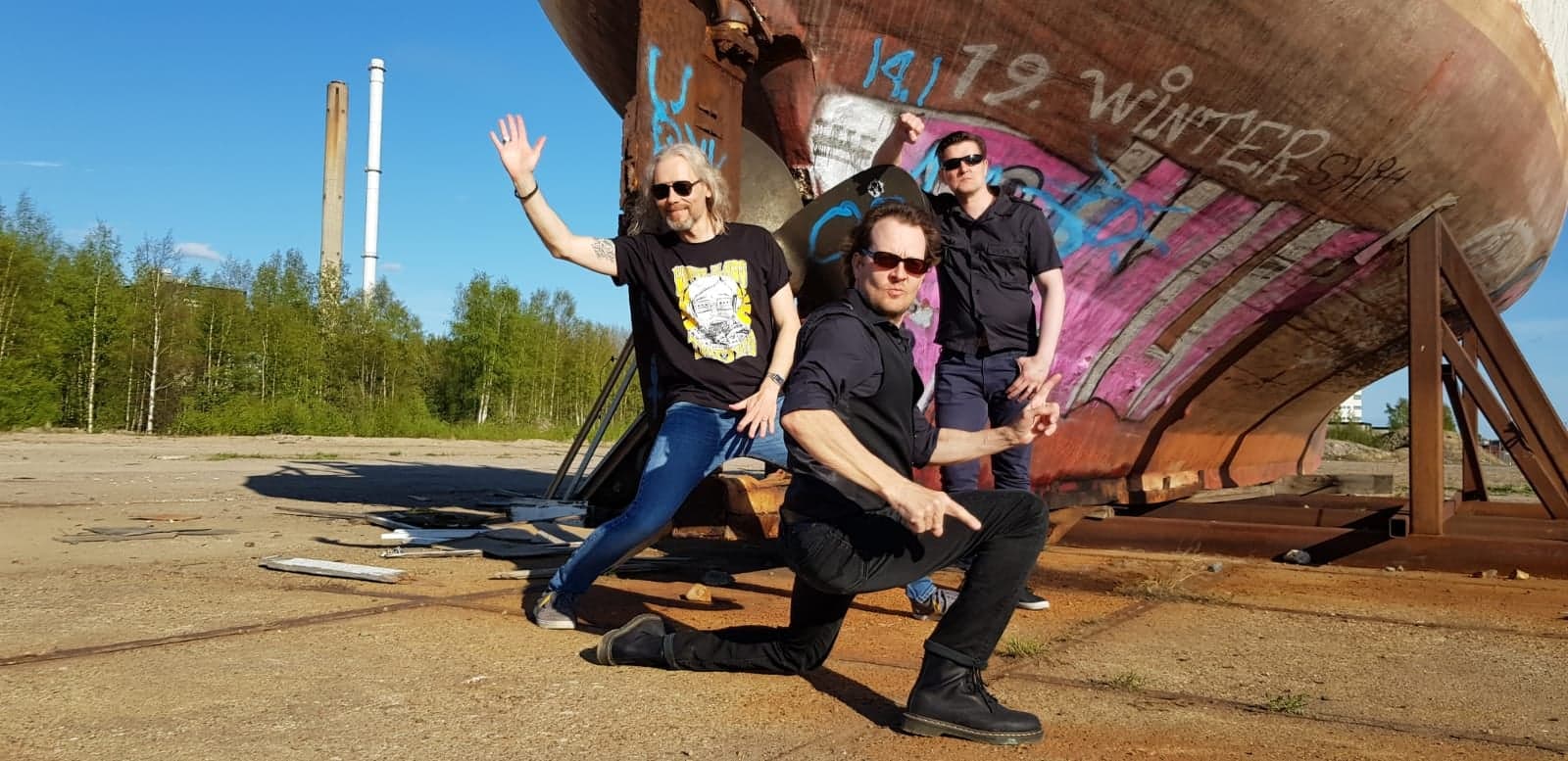 Finnish hard rock act
RAT BOOGIE
has released their single
'Bad Gravity'
The Finnish Oulu-based power trio Rat Boogie released a new single
'Bad Gravity' via Finnish record label Secret Entertainment.
What keeps you on the ground and keeps your dreams down?
It's Bad Gravity!
With their latest single Rat Boogie studies this familiar phenomenon
a bit more, continuing with a theme from their debut album.
But it's uplifting rock'n roll, all the same!
Hailing from Oulu, northern Finland, Rat Boogie is a trio
that melts different influences into a tightly rocking, original package.
In the core there is always the organic live playing
that gives the flowing melodies a solid backbone.
With an amply aggressive but breathing sound, Rat Boogie adventures
inside the rock'n roll nucleus, celebrating all the good things
that can be achieved with guitars, bass and drums.
With long musical experience in Finnish bands such as EBPSATRFM,
The Blaster Master and Laid Back Townies,
Rat Boogie makes memorable melodies,
while rocking tightly in the trio format.
The songs are firmly connected to the reality around us,
but not without imagination and humour.
Composed by Mika Palosaari
Lyrics by Mika Palosaari
Cover art by: Pasi Aikio
Line-up:
Mika Palosaari
Vocals, guitar
Mika Säkkinen
Bass, vocals
Pasi Aikio
Drums
scarlet_will cover artwork 3000pix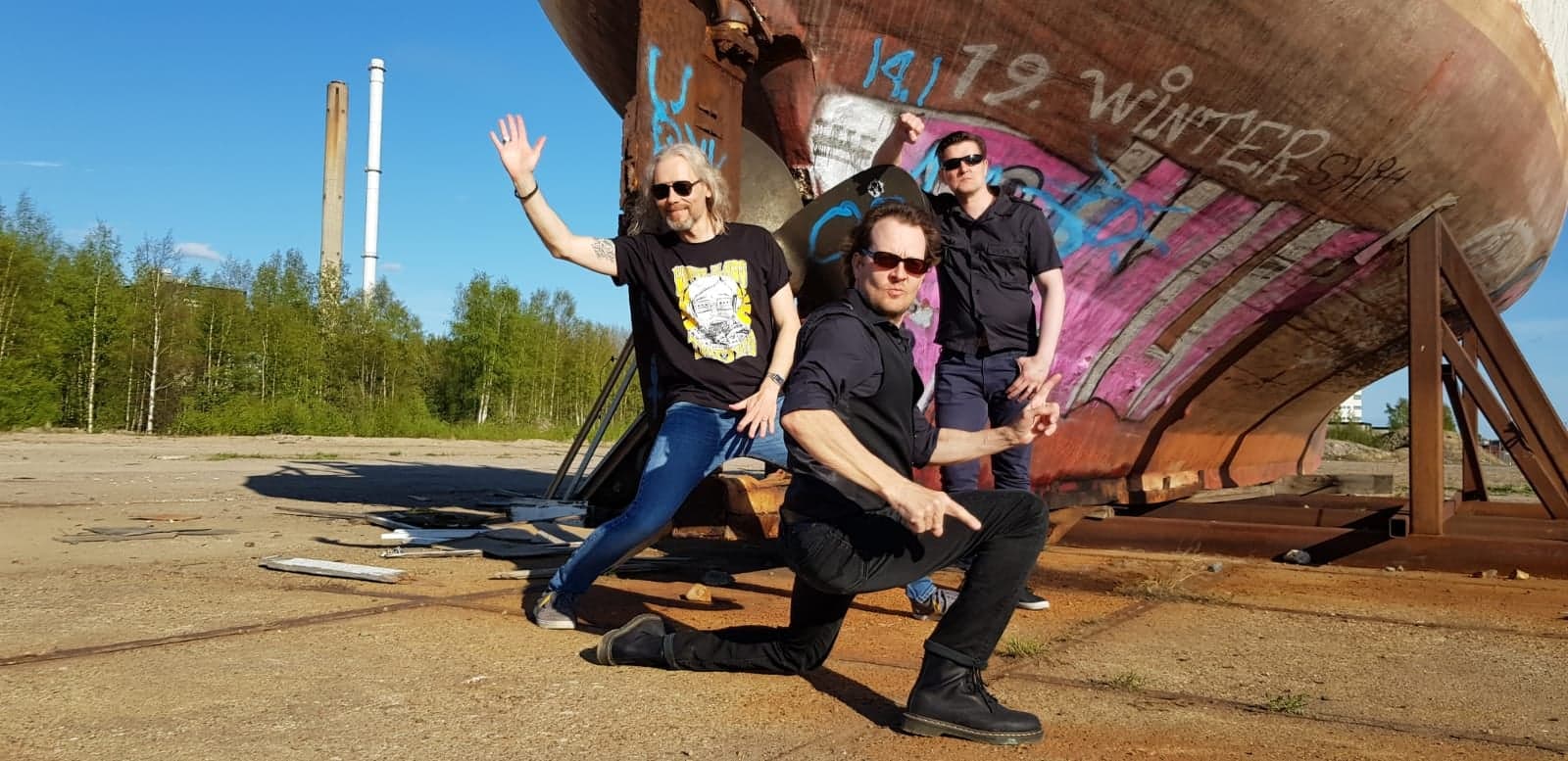 Finnish Industrial Metal band
RUOSKA
have released new single
'Silti syntinen'
Finnish Industrial Metal band Ruoska celebrates Midsummer
with new single "Silti syntinen"
Finnish Industrial Metal band Ruoska
has released new song "Silti syntinen".
This is the third single from their upcoming sixth full length album
to be released in autumn 2022.
The band backgrounds the single:
"Ruoska presents a full-body-shaking Metal disco with their latest single. Lyrics are filled with humorous metaphors but actually the theme is quite serious text about the darker and less flattering deep aspects of human behaviour. This is most likely the last single before the full album!"
Composer: Samuli Rimmi
Lyrics: Patrik Mennander,
Enni Rautiainen, Samuli Rimmi