SpiritFromTheVoid800
Finnish dark metal band
KAAMOS WARRIORS
will release their 4th studio album
'Spirit From The Void'
on April 8th
Finnish dark metal band Kaamos Warriors is to release their fourth studio album 'Spirit From The Void' on April 8th 2022 via Inverse Records.
Kaamos Warriors was founded in 2018 by Jani Moilanen and Mikko Ojala in Kempele in northern Finland.
The band refers to their music as atmospheric and melodic black metal. The band has released three albums
(Ikuisen Talven Sarastus, Shadows of Northern Chaos and Kirous).
All albums has been released by Finnish Inverse Records.
The 4th album Spirit from the Void will see daylight in the spring 2022
by Inverse Records.
Track list:
1. In Blood and Spirit
2. Vapaus
3. The Flames of the Dragon
4. Varjojen Vaeltaja
5. Tyhjyyden Kulkija
6. Into Thy Light
7. Chamber of the Stars
8. Catacombs of Existence
9. Surun Mustat Siivet
SpiritFromTheVoid800
german metalcore band
BREATHE ATLANTIS
have released their new album
'Overdrive'
The album »Overdrive«, already announced for March 18, is eagerly awaited and after successful five single releases in the run-up, the next long-player of the Essen band should convince even the last metal critic.
Following their last release »Soulmade«, their new style relies more on big, heavy riffs and driving, powerful drums.
Nico Schiesewitz's relentless, bone-sawing shouts make you cringe until the stadium chorus hits you right in the pit of your stomach.
BREATHE ATLANTIS have matured like good wine:
catchy songs that encourage sing-alongs, brutal mosh parts, and refreshingly honest lyrics that don't sugarcoat anything are the product of a 2-year writing and studio phase, with the result that »Overdrive« will be a milestone for BREATHE ATLANTIS.
BREATHE ATLANTIS have gained a lot of experience over the past few years; having played countless shows with big international bands like SUM 41, MEMPHIS MAY FIRE, ATTILA, BURY TOMORROW,
CROSSFAITH or SLAVES, plus excessive touring throughout the
EU supporting ANY GIVEN DAY, TO THE RATS AND WOLVES, IMMINENCE, and slots on top German festivals.
»Overdrive« is now available for digital and physical pre-order. due for release on March 18th. For Fans of I PREVAIL, BRING ME THE HORIZON and ARCHITECTS.
Tracklist:
01. Break The Silence
02. Overdrive
03. Savior feat. Eddie Berg
04. Earthquake
05. Dead And Gone
06. Heavy Hearts
07. Changes feat. Nico Sallach
08. Gates Of Hell
09. Out There
10. Going Down
line-up
Nico Schiesewitz - vocals
Jan Euler - guitar
Lasse Weigang - bass
Silas Fischer - drums
SpiritFromTheVoid800
finnish hard/southern rock band
THE SOUTH/EAST
will release on the 25th of march
their album
'Exciting Sounds From The Village
The South/East hails from a small town called Savonlinna, Finland.
In 2017 Janne Mannonen (the drummer of YUP, Rämlord, etc.) began to put together a band to expand his musical priorities as much as possible,
and also to have a band where he could play guitar.
So, finally the band took the shape of Timo Salmenkivi (Rämlord, Lipsaset) on vocals, Pasi Myllys on guitar, Heikki Juuti on bass, Antti Kinnunen on drums and Taavi Kervinen on banjo, keyboards, mandolin and bagpipe.
The band's music is a mix of everything:
seventies rock, post-punk, Southern, eighties, garage, prog, Americana, etc.
All this goes through The South/East process, and the rest is magic.
Tracklist:
1. Pretty evil
2. PMA
3. Keep Calm, Now
4. Kiss the ground
5. The crown of fools
6. Trust me
7. Between the lines
8. Face to face
9. When God created country music
10. What was going on?
11. Insanity blues
SpiritFromTheVoid800
ONCE UPON A WINTER
from Thessaloniki, Greece have released their new album entitled
'Void Moments Of Inertia'
Once Upon A Winter - Post Rock band from Thessaloniki, GR - announced the release of their 4th album Void Moments of Inertia.
«Loneliness is the suffering of our time.
Even if we're surrounded by others, we can feel very alone»
Once Upon A Winter with Void Moments of Inertia, have managed to balance heavy and melodic sounds, giving space to the senses and leading us from the absolute calmness to the absolute intensity.
An album with pure Post-Rock aesthetics, that displays in every way the gloriousness and the beauty of the genre.
Emotion and melody that make the listener see the world through a different light and get lost in its magic.
Loud guitars, high tempo drums and heavy bass
on one hand – unexpected, heart-warming and beautifully performed saxophone solos, sweet violins and enchanting piano compositions on the other, all harmonized as one.
Blackgaze that manages to elevate the songs to dreamy and peaceful, give them a romantic aspect - in a silent way - and right after, to crush them in whirlpools of intensity and dynamism.
'Void Moments of Inertia' is an album full of contrasts.
SpiritFromTheVoid800
Ukrainian
rock and metal bands
appeal to the World
As you know, Ukraine is now suffering from Russian aggression.
The invaders did not just come to take our land.
They want to destroy us as a nation, to destroy our identity, our race.
The old sick devil with gigantic ambitions, gives orders to destroy everything in his path.
Russian Nazis are killing civilians, bombing schools, maternity hospitals and clinics.
They are holding thousands of people hostage, they are not even giving us the opportunity to provide the population with medicine, water and food.
We - Ukrainian rock and metal musicians - appeal to you, your listeners:
listen to us, help us, stop the war.
These are real voices of real people.
The war is not far away.
The war is here.
Right now many of us are forced to leave our families, jobs, homes and protect ourselves and our families.
Many musicians dropped their instruments and picked up machine guns.
Many musicians are forced to leave their homes and save their children and loved ones.
Many musicians became volunteers.
We offer you the appeal of Ukrainian musicians.
We would be grateful if you could help bring our voices to the world.
We understand that many will feel uncomfortable, painful and bitter, but this is the reality in which anyone can end up being.
Hear us, please!
Save the world.
the ukrainian rock and metal musicians
SpiritFromTheVoid800
ALLEN'S HAND (GR) continue
their journey,
with the release of an exciting
new track
'Some say all you need is a cult-like boyband of chickens.
Some say all you need is love.
Wisdom is abundant in both.'
Establishing their status as THE quintessential cult chicken boy-band of 2022, Allen's Hand is back with their exciting new single Figurine.
Built off of Eggstein's dark distorted Deftone-esque riff, the track flows into chorus harmonies that today's Alice In Chains would be jealous of, which in turn gives way to a sinister guitar solo.
'Figurine' explores the subconscious attraction to pain as a source of meaning, and addiction as a coping mechanism.
Leaving the narrator to realize, in their translucid state,
"you don't want what you think you want".
Allen's Hand integrates us mockingly and slowly into their society.
Recommendations were made with the track 'Rise Of The Chicken King', followed by their anthem 'Re-Pack Your Bags'.
'Figurine' on the other hand is here to sink us deeper into the abyss.
When addiction rears its ugly head, be uglier.
Life hits you hard but not as hard as their riffs.
'𝘉𝘦𝘭𝘪𝘦𝘷𝘦 𝘮𝘦 𝘨𝘳𝘦𝘢𝘵 𝘵𝘩𝘪𝘯𝘨𝘴 𝘢𝘳𝘦 𝘤𝘰𝘮𝘪𝘯𝘨, 𝘵𝘩𝘦 𝘨𝘳𝘦𝘢𝘵𝘦𝘴𝘵 𝘵𝘩𝘪𝘯𝘨𝘴, 𝘴𝘰𝘮𝘦 𝘴𝘢𝘺 𝘵𝘩𝘦 𝘣𝘦𝘴𝘵 𝘴𝘪𝘯𝘨𝘭𝘦 𝘵𝘩𝘪𝘴 𝘺𝘦𝘢𝘳, 𝘵𝘩𝘢𝘵'𝘴 𝘸𝘩𝘢𝘵 𝘴𝘰𝘮𝘦 𝘱𝘦𝘰𝘱𝘭𝘦 𝘴𝘢𝘺, 𝘵𝘰𝘮𝘰𝘳𝘳𝘰𝘸 𝘪𝘵'𝘴 𝘤𝘰𝘮𝘪𝘯𝘨 𝘢𝘵 𝘴𝘰𝘮𝘦 𝘵𝘪𝘮𝘦, 𝘰𝘳 𝘢𝘯𝘰𝘵𝘩𝘦𝘳 𝘵𝘪𝘮𝘦, 𝘣𝘶𝘵 𝘥𝘦𝘧𝘪𝘯𝘪𝘵𝘦𝘭𝘺 𝘴𝘰𝘮𝘦 𝘵𝘪𝘮𝘦 𝘵𝘰𝘮𝘰𝘳𝘳𝘰𝘸'
- 𝘾𝙝𝙞𝙘𝙠𝙚𝙣 𝙆𝙞𝙣𝙜
The king is dead. Long live the Chicken King.
Figurine is already out accompanied by an exciting NEW video
produced by
Mitso DeChicko, Joe LaPorta
(Sterling Studios),
art & animation by
Arinela Kociko.
SpiritFromTheVoid800
greek alternative garage rock band
TRAILER PARK GIRL
Just released their first
official video clip for the single
'People used to talk about the weather'
Trailer Park Girl a bew alternative garage rock band from the city of Patras/Greece Just released their first official video clip for the single 'People used to talk about the weather', from their debut EP called
'The mixtape'.
This tune is all about the freshness and the energy that characterize the band and it's a headstarter for the band to put them on the
alternative Rock scene for good!
Lyrics written by Efstathios Messinis & Spyros Papadimitropoulos
Music written by Trailer Park Girl
Produced by Trailer Park girl [GR} and Dionysus Maratos
Mixed and manufactured by Dionysus Maratos Recorded at
Parakrousi Studios 667
Artwork made by George Papadimitropoulos
Filming Joanna Bichta
Editing: Kostas Alexakos
Actors: George Delegos, Katerina Papadaki (special thanks to Roula Dini)
Filmed at Frida Bar & live stage
SpiritFromTheVoid800
FYLAX
a greek rock epic metal duett
from larissa
FYLAX is a duett from larissa (greece).
FYLAX's (vangelis tolias & angeliki noutsiou-tolias) music is somewhere between rock and epic metal.
music and lyrics are written by vangelis tolias.
lyrics are written in english and in greek.
the band excists since 2013.
SpiritFromTheVoid800
finnish hard rock band
IAN VOLTAGE
have released their debut EP
"Spring of Turmoil"
"We are not here to reinvent the wheel,
we're here to keep the damn thing moving".
Ian Voltage is a rock band formed in Helsinki, Finland, in 2019.
The band draws influences from legends such as Guns N' Roses and Alice In Chains, adding some heavier stuff in the mix as well,
while still doing their own thing.
The band released their debut EP "Spring of Turmoil"
on the 2nd of March 2022.
The EP includes five songs and the first single "G.F.W." was released
as a music video on the 11th of February.
Teppo Ristola was responsible for directing and filming the video.
Ian Voltage played its first gig
on the 3rd of March in Bar Loose, Helsinki.
The next gig will be on the 6th of May at Restaurant Torvi, Lahti
and they're hungry for more!
The songs from Spring of Turmoil EP are all written by Ian Voltage.
The recordings were made at Lammaskallio Audio in Tuusula
with sound engineer Jussi Ruohola.
Esa Orjatsalo was responsible for mixing and mastering.
Starting with a strong bass intro, Turmoil refers to the name of the EP and is therefore also suitable as the opening track of the release.
The main riff makes you wanna bang your head,
while the choruses apologize the caused neck damage.
The song is about the world's recent chaotic times
and unfortunately it is still relevant.
...to continue, please go to the next side...
track list:
01. Turmoil
02. G.F.W.
03. Nova
04. Hummingbird Heart
05. Quicksand
Ian Voltage is:
Derek Kinnunen, vocals
Julius Rautio, guitar
Keinonen, guitar
Mikko Jaakola, drums
Miikka Merikallio, bass
SpiritFromTheVoid800
finnish hard rock band
IAN VOLTAGE
have released their debut EP
"Spring of Turmoil"
G.F.W., Guilty, Frozen & Wrecked,
is the band's first song they've worked on together.
Maybe that's why it was a natural choice as the first single and music video as well.
The person in the story has drifted into the eye of the storm in his life and is waiting for his savior.
Nova
a reference to a new beginning or an exploding star?
This beautiful rock ballad grows into massive spheres towards the end, and listeners have told us that Nova has some radio hit potential.
But has it?
You decide!
After the ballad, Hummingbird Heart
offers some kick ass rock 'n' roll.
Alcohol and hangover are familiar to many people,
which is why rock bands have been writing songs about these topics for decades.
Ian Voltage has not come to reinvent the wheel, but to keep the damn thing moving.
This straightforward rock track will make its listener's pulse rise.
Quicksand
concludes the release with a melancholy vibe.
Mental health is something that concerns all of us, and it is the source of music writing inspiration for Ian Voltage too.
Do the Bongo drums and Backstreet Boys choruses balance the melancholy vibes of the song?
Take a listen and find out.
SpiritFromTheVoid800
finnish dark and metallic
extreme punk band MUSTASUO
have released their third album
"Hiljaisuus"
Mustasuo have released their third album "Hiljaisuus" ("Silence") on April 1st, 2022 via Off Records (cd/digital)
and Suspected of Arson Records (cassette).
Formed in 2015 in Oulu, Finland and named after a local city district ("black swamp"), Mustasuo plays dark and metallic extreme punk that falls best under the "blackened crust" description.
2016 saw the release of their debut full-length "7" and a split seven-inch with Napalm Ted.
The sophomore album "Katharsis" was released in 2020.
The band is heading for an album release tour in the Baltics with another Oulu band Kürøishi this spring.
The lineup playing on the album is Antti Saarilampi (guitar/vocals),
Tomi Luimula (drums) and Christopher Livingstone (bass/vocals)
with a number of guests from bands including Revulsion, Will Cope, Bonehunter and Tunkio.
After the recording Livingstone was replaced
by Otto Joki from the band Nistikko.
tracklist:
01. Levottomat kädet
02. Aikamme on loppumassa
03. Hiljaisuus I
04. Huijaus
05. Temppeli
06. Loputon
07. Tilkitsen sairaat soluni
08. Kulkutauti
09. Hiljaisuus II
10. Taas sataa
11. Ei/en
SpiritFromTheVoid800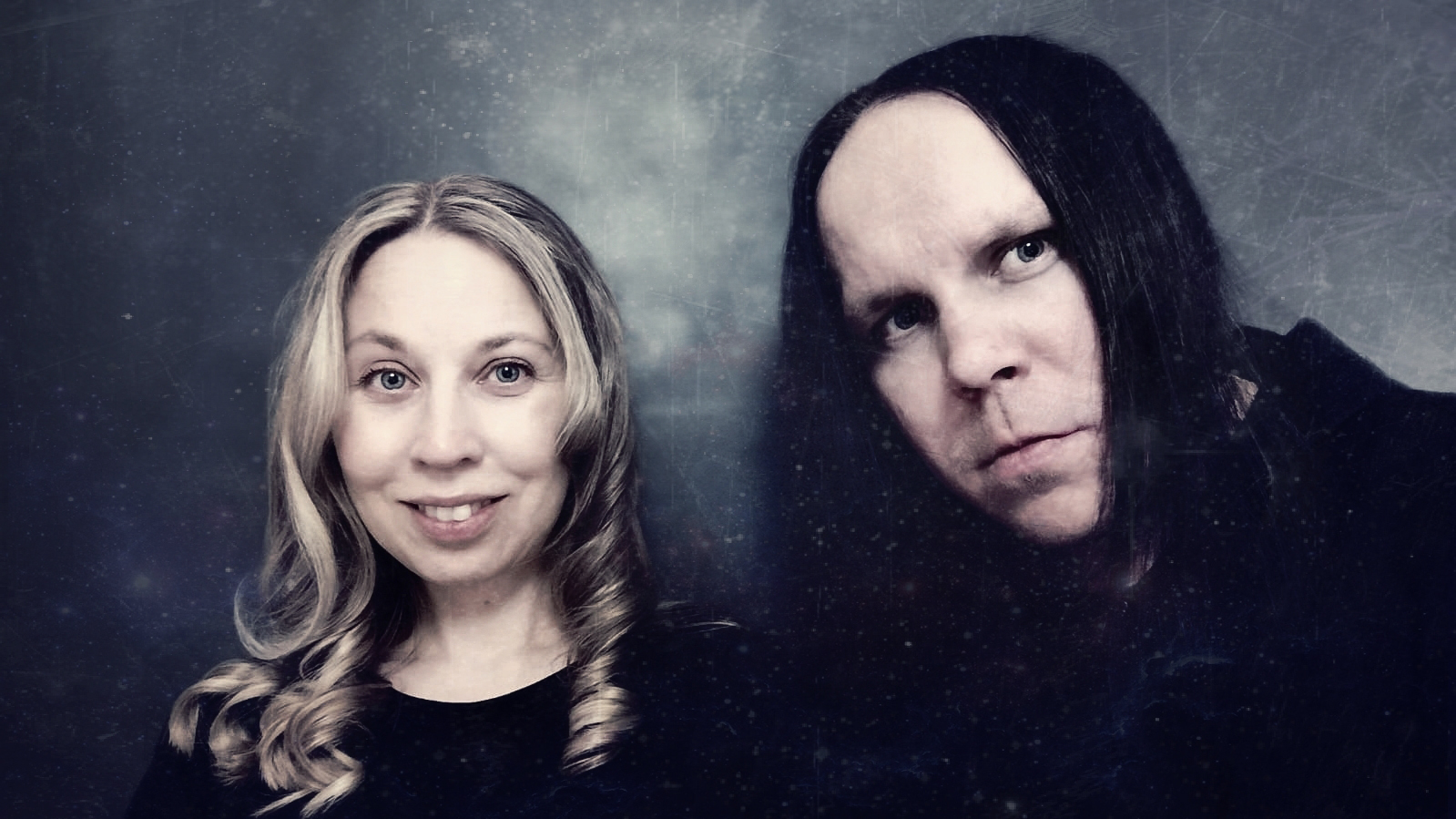 Finnish melodic metal band
DARK THE SUNS
released a first single from their upcoming new album
Finnish melodic metal band Dark The Suns is set to release their yet unnamed fifth studio album later in 2022 via Inverse Records.
The first single 'Kun Aallot Kallioihin Murtuu' is released.
Mikko Ojala commets:
"Kun Aallot Kallioihin Murtuu is the first single from our 5th album. The song speaks about sorrow and grief and how some day you will have to forget and move on with your life."
In 2005 Dark the Suns was founded by Mikko Ojala.
In 2006 the band grew when three new members (bass player Inka, Juha on the keyboards and drummer Markus) joined the band, which signed with Firebox Records that same year.
During 2007-2010 Firebox Records released the band's three full-length albums ('In Darkness Comes Beauty', 'All Ends in Silence'
and 'Sleepwalking in a Nightmare').
The band performed many live shows during these years.
There have been some changes in the line-up over the years,
but Mikko and Inka have been continuously together, making music.
The band was inactive for 2013-2020,
but in 2020 Mikko and Inka decided to resume making music together.
It was a really natural way to continue the band as a duo, because they have written almost all the band's music and lyrics during all these years.
In 2020 and 2021 Inverse Records released four singles
from the band's 4th album Suru Raivosi Sydämeni Pimeydessä.
The album includes ten songs
of melancholic and melodic Finnish metal music.
The band has always described their music as
"Beautiful piano melodies and dark vocals".
Fifth studio album is set to be released later in 2022 via Inverse Records.
Single cover art painted by Inka Ojala
Composed and lyrics by
Mikko & Inka Ojala
Line-up:
Mikko Ojala
Vocals, guitars, drums
Inka Ojala
Bass, Keyboards