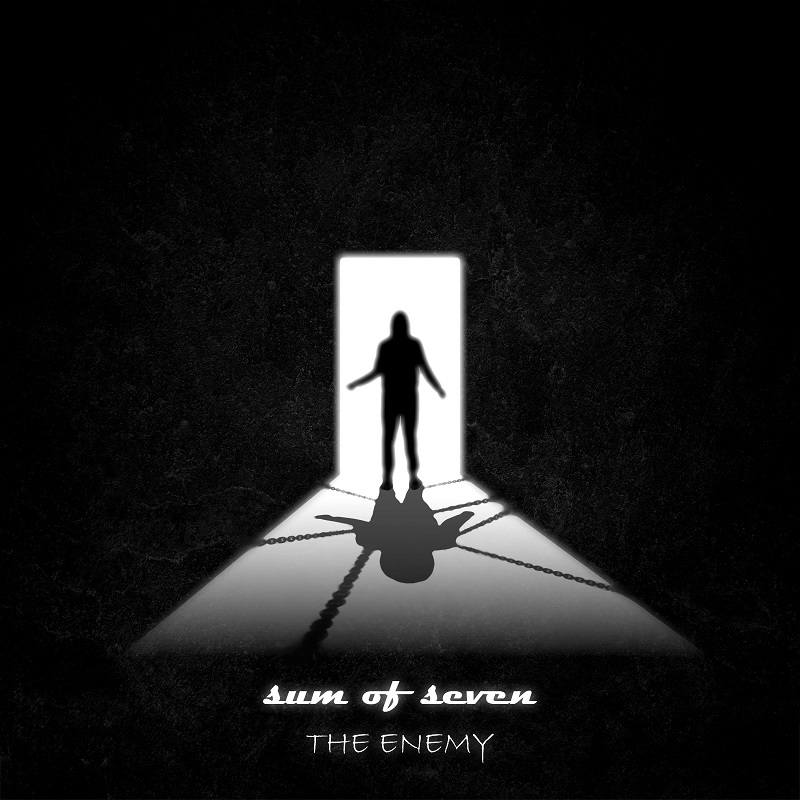 Αlbum Cover
greek Once Upon A Winter
(Instrumental Post-Rock):
New Song & Album announcement
Once Upon A Winter, Post-Rock metalers from Greece (Thessaloniki), have just announced the release of their 4th album!
The first track they decided to share, is called 'Elegant Demise' and is accompanied by an amazing video!
'Elegant Demise' is the first single of their album and
the first paragraph of the bands' new story.
It was premiered on the 25th of February accompanied by
an emotional official video.
The band stays faithful to their classic post rock sound with ambient atmospheres and soulful melodies, to gothic, doom, and black metal eruptions with aggressive guitars while still keeping the melodic lines as the main focus.
The lack of lyrics to their songs, give the listeners the possibility
to create their own images and stories!
The songs' video is dealing and raising awareness to the issue of Alzheimer's' disease and the need to never give up on people.
People affected by the disease are often left alone in their supposingly empty thoughts, however the thoughts are there, just probably not in a way that is understood by the "healthy" social norms.
There are a lot of instances that art helps express these thoughts,
and that is the idea that the video wants to present.
Music compositions by the band, mixing and mastering by Ilias Kakanis, drums recorded at Mix Studio (Thessaloniki), all other instruments recorded at Ilias' & Angelos' personal studios.
Promo photos and Video by George Triantafyllou,
Artwork by Phren Reworks.
Once Upon A Winter have raised the bar with an artistic brilliance, as 'Elegant Demise' is a track of true love,
touching the souls in the purest way possible!
...to continue, please go to the next side...
line-up
Ilias Kakanis – Guitars, Vocals, Synths
Angelos Athanasiadis – Guitars, Fotis Sitaras – Bass
Nick Taras – Piano, Saxophone
Konstantinos Alex Noulas – Drums
Αlbum Cover
greek Once Upon A Winter
(Instrumental Post-Rock):
New Song & Album announcement
Once Upon A Winter started out as a solo Post-Rock/Blackgaze project from Thessaloniki, Greece, created by Ilias Kakanis.
In 2017, the debut album 'Selective depression in chase of the Big Bang' was released, gathering significant attention with over 150.000 views on the Youtube channel Worldhaspostrock.
In 2018, Once Upon A Winter transformed into a full band.
From 2018 to 2019, the band released two more albums, both on digital and physical formats,
while signed with the Finnish label Snow Wave Records.
Since then, the band performed as a support act for God is An Astronaut in their hometown, Thessaloniki, as well as in other Greek cities.
In November of 2019, the band completed their first European tour performing shows in Germany, Switzerland, and Italy.
In May 2019, the band's music was part of the theatrical play
"Unborn Land", receiving a cultural award from the UNESCO Club of Piraeus and Islands and also, in February 2021 they performed with
MOYSA youth orchestra in Thessaloniki Concert Hall, in an event organized by the Northern Greece Musicians Union,
broadcasted in national television.
The fourth album of the band, 'Void Moments of Inertia', was already composed just before the outbreak of COVID-19 pandemic,
eventually slowing down the recordings and pushing back the release date.
The band took advantage of this forced time-off, experimenting with different orchestrations to achieve the desired results,
providing a fresh perspective on the composed material.
'Void Moments of Inertia' is due to be released
on the 18th of March, 2022,
while the band is already trying to organize a potential Greek tour.
line-up
Ilias Kakanis – Guitars, Vocals, Synths
Angelos Athanasiadis – Guitars, Fotis Sitaras – Bass
Nick Taras – Piano, Saxophone
Konstantinos Alex Noulas – Drums
Αlbum Cover
NUMENTO's new single is inspired by the Greek
god of the underworld
Helsinki based Progressive Melodic Metal band with Extreme Metal Influences NUMENTO is releasing their second album later this year.
The first single from the upcoming album is now released!
Hadal Ground is inspired by the Greek god of the underworld.
The song is about a dark parallel reality, a crooked version of our world, that is ruled by the empress of the dead accompanied by
nightmarish creatures that prey on human minds.
The origin of Numento dates back to 2004.
That year a few schoolmates from eastern Helsinki decided
to start playing instruments.
And of course before anyone had learned a single chord it felt mandatory to also form a band.
A metal band.
During the following years the band changed its name a couple times.
It wasn't until late 2010 when the band decided to change its name
for the last time.
The name Numento was chosen after a long night.
The lineup has had few changes after that, but it was that time
that the band started to find it's own sound,
that you can still recognize in their music.
line-up
Katri – Vocals
Atte – Guitars, Back Vocals Simo – Bass
Aleksi – Guitars
Mikko – Drums
Picture: ​Kai Lukander
Αlbum Cover
AXEL RUDI PELL
will release on
the 15th of april 2022
his new album 'Lost XXIII'
Only genuine thoroughbred musicians with substantial creative talent succeed in staying at the top of their game as long as Axel Rudi Pell has.
For more than thirty years, the guitarist and songwriter from Bochum, Germany, has released new albums at regular intervals with his ARP band.
Reactions from fans and media alike have been consistently positive while impressive record sales, high chart positions and ever-increasing
audience numbers at his concerts and tours say it all.
From 15 April 2022, Pell's latest studio offering 'LOST XXIII' – his 21st to date – will be available as a digipak, CD, double vinyl album,
strictly limited box set and for digital download,
as usual on Steamhammer/SPV.
To make the wait more bearable for his fans, the first lead single 'Survive' (including video clip) will be released on 18 February 2022.
'LOST XXIII' is a very special album in Pell's longstanding career,
extremely varied, consisting of ten deeply melodic hard rock songs (plus intro) in typical ARP style, as well as a number of fast-paced highlights and surprising compositions.
Among the focal points is the title track with its chorus featuring
Arabic scales
as Pell explains "a longer, epic track that's pretty characteristic of me".
At the same time, 'LOST XXIII' sees Pell welcome a number of familiar faces, underlining his consistency both on a musical and
on a personal level:
...to continue, please go to the next side...
Tracklisting:
01. Lost XXIII Prequel (Intro) 01:47
02. Survive 05:02
03. No Compromise 04:57
04. Down On The Streets 04:46
05. Gone With The Wind 08:56
06. Freight Train 06:08
07. Follow The Beast 05:02
08. Fly With Me 05:42
09. The Rise Of Ankhoor 03:48
10. Lost XXIII 08:35
Digipak Bonustrack:
11. Quarantined 1 07:03
Αlbum Cover
AXEL RUDI PELL
will release on
the 15th of april 2022
his new album 'Lost XXIII'
As on his previous four studio recordings 'INTO THE STORM' (2014), 'GAME OF SINS' (2016), 'KNIGHTS CALL' (2018) and the highly acclaimed
'SIGN OF THE TIMES' (2021), which made no. 5 of the German charts,
plus the covers album 'DIAMONDS UNLOCKED II' (2021) and
two live releases, the ARP band mark 2022 continues to consist of
singer Johnny Gioeli, bassist Volker Krawczak,
keyboardist Ferdy Doernberg and drummer Bobby Rondinelli (ex-Rainbow), a perfectly oiled hard rock machine that never fails to deliver Pell's compositions outstandingly and at the same time enhance them
with each musician's own trademarks.
Even more enduring than his current line-up is
Pell's 33(!)-year collaboration with Steamhammer/SPV
(in the 33rd year of his solo career!).
A real exception in a profession characterised by discontinuity and
short-lived trends.
Not least ARP's countless fans benefit from this reliability:
The ten songs (plus intro) on XXIII present the band in top form,
with compositions that are among Pell's strongest to date, be it a typical guitar riff number such as 'No Compromise', 'Gone With The Wind'
which is based on a true story about a dog that waited in vain for a year on a train platform for its deceased master,
the fast-paced 'Follow The Beast' with its NWOBHM references, or the ballad 'Fly With Me', which kicks off with an atmospheric piano part and goes on to create a haunting goosebumps atmosphere.
...to continue, please go to the next side...
line-up
Johnny Gioeli – Vocals
Axel Rudi Pell – Guitars Volker Krawczak – Bass
Ferdy Doernberg – Keyboards
Bobby Rondinelli – Drums
Picture: ​
(c) Steamhammer / SPV
Αlbum Cover
AXEL RUDI PELL
will release on
the 15th of april 2022
his new album 'Lost XXIII'
Not forgetting the classy instrumental 'The Rise Of Ankhoor'
(Pell: "The title is a play on words based on the terms 'anchor' and 'encore'")
and the stylistically as well as lyrically exceptional 'Down On The Streets'
(scheduled for release as the second lead single on 25 March 2022) and 'Freight Train'.
"Thin Lizzy and AC/DC could have had a finger in this particular pie," Pell explains, tongue-in-cheek, adding: "Both songs are about life on the streets, about people who are homeless for various reasons and – in the case of 'Freight Train' – hop on trains in the manner of American hobos to travel across the country."
Last but not least:
'LOST XXIII' ends with the instrumental bonus track 'Quarantined 1', which Pell had already recorded
on his own at home in spring 2020 and presented to his fans on YouTube
as a kind of "COVID support package".
Bobby Rondinelli has now contributed proper drums for the album version,
turning the song into a "real" ARP track.
'LOST XIII' was produced by Axel Rudi Pell, mixed by Tommy Geiger, mastered by Ulf Horbelt, and the mysterious cover artwork was once again designed by Thomas Ewerhard
(Gotthard, Edguy, Sons Of Apollo, among others).
All that remains is to solve the little mystery of the album title.
Pell explains:
"XXIII is the Roman numeral for 23 and stands for W, the 23rd letter of the alphabet. Which in this case is an abbreviation of 'world', so you could also call the album 'Lost World',
a reference to the currently pretty alarming state of our planet."
He and his exceptional band will answer any remaining questions live on tour in spring
and autumn of this year.
Αlbum Cover
Finnish melodic death metal band HAGALAS releases new single about war and totalitarianism
Finnish melodic death metal quintet Hagalas from Jyväskylä releases their second EP "As A Unit" on April 4th 2022.
Earlier they have released 'Crimson Tide' EP (2018) and three separate singles that have gathered excellent feedback from the audience.
Now they present single "Destination: Genocide" from the upcoming EP.
The track title tells pretty much what the song is about.
It's about people blindly counting on the dystopic totalitarianism and believeing that they are living a good life.
But they are actually guided by tyrants.
And we all know what is the most likely outcome from that situation.
"As A Unit" EP was recorded in autumn 2021 by the shores of
Central Finnish lake Päijänne by Samuli Raappana (Tuuliajo).
It is mastered by Tony Lindgren / Fascination Street Studios in Sweden.
Hagalas composes it's songs together as a band and so their sound has
a power of playing really tight together.
Αlbum Cover
NEW INSTRUMENTAL SINGLE "FLYING FINN" FROM FINLAND'S WISHING WELL
Finnish classic metal act WISHING WELL
have released a new single, titled "Flying Finn".
The band surprises with a lengthy instrumental song
that features many parts and progressive elements.
The song was recorded in E-Studio, Finland,
where the band also shot a video for the song.
Although the new song is instrumental, it features band's new vocalist Pepe Tamminen as the protagonist on the video, skiing across the snowy landscape in a hurry to get to the studio to play with the band.
"Flying Finn" also marks the debut appearance
of Matti Kotkavuori on bass.
There's also a cameo appearance by legendary hard rock vocalist
Graham Bonnet, with whom the band worked
on their debut album "Chasing Rainbows" in 2016.
"This time we wanted to do something different and this track gave us a perfect chance to do that. We had a great time recording the song and we've thought about shooting a studio video for a long time. We also wanted to utilize winter, we're Finns after all. Now we had a chance to put these ideas together and we're happy with what we came up.", says Anssi Korkiakoski, the guitar player of Wishing Well
who also wrote the song.
"Flying Finn" is the other song of the double single,
the other song will be released in April.
"These songs are the first tastings off our fourth album, that we aim to release by the end of the year. We're working hard with the new guys but it's all easy and fun at the same time. The feeling in the band is great and we look forward to the future", Anssi continues.
The band will play live in Helsinki on Saturday 19 March, at Miracle Café. They will announce more live shows on their social media channels later.
line-up
Pepe Tamminen – Vocals
Anssi Korkiakoski – Guitars Matti Kotkavuori – Bass
Arto Teppo – Hammond Organ, Piano
Juha Kivikanto – Drums
Picture: ​​Jussi Koskinen
Αlbum Cover
PARA LIA
have released single
"Fade to grey"
from album "Gone With The Flow"
"Fade To Grey" is a song from Para Lia's album "Gone With The Flow",
an album which thematically is all about the interplay between
artist and muse, art and passion, light and dark.
While Para Lia delivered
with the former released single "My Muse" an ode to the muse,
they have a look at the dark side with "Fade To Grey".
What if the muse disappears?
The lover?
The beloved one?
This track contemplates the loss.
What is left?
What inspiration does the writer gain?
And what about the lover?
What saves them from disappearing into a black hole?
Here we have a dark love song, sung from the point of loss.
Some words about the video :
The mystery and the majestic flow of the river Elbe,
a snowy landscape,
proud buzzards and kites and the magic of a cold, grey, quiet winter day – those are the ingredients for
the video to the dark love song 'Fade To Grey'.
No "story" - but repetitions, no high-definition footages - but atmosphere.
Just to capture the spirit of the song.
Αlbum Cover
finnish southern rockers
MUDY MOONSHINE will release on March 18th 2022
their new album "Are We There Yet?"
Muddy Moonshine was founded in summer 2014.
Original idea for this project was to have a small three person blues band (Jonne Rytkönen, Tero & Jarmo Ikala), to perform few pub shows.
Moonshiners quickly developed own material and they needed to add some man power, so Saku Manninen joined to play drums and
Jaakko Ruusulampi on bass guitar.
3rd guitarist slot was for Niko Turunen.
This lineup recorded the bands first EP " Distilled in Finland"
in Porvoo Magnusborg studios 2015.
Muddy Moonshine continued to make their own music
and played shows in good pace.
Jaakko decided to left the group and was replaced by Kim Sandström.
Niko was replaced by Stefan Granroth.
Just before Moonshiners were about to start recording their debut album, Tero's health issues started and he was replaced by Aleksi Ahokas.
Debut album Muddy & Wild" 2016 was recorded in Porvoo Magnusborg studios and was published via Inverse Records
affiliated company Secret Entertainment worldwide.
Due to musical differencies Aleksi left the group to follow his own path in music and Muddy got an experienced former frontman of:
Iconofear, Doperman, Hedonist & Zombie Rodeo Thomas Vee in vocals.
'Transition was easy and natural, since our paths had crossed before and there had been talks about collaboration before.'
Moonshiners made more material and gig pace was good.
It was almost time to enter the studio and publish their second album.
Stefan decided to focus on family.
Muddy Moonshine didn't recruit anyone to replace him.
2 track single "Charm of Drinking Hard" was released in september 2021.
...to continue, please go to the next side...
Tracklisting:
1. Under the Moon
2. Crystal Riders
3. Sold Out
4. Corn Whiskey a Go
5. Charm of Drinking Hard
6. Distilled in Bayou
7. Why Why Why
8. In a Dream, In a Song, On a Movie
9. Keep on Riding
10. Into the Night
11. Son of a Gun
12. One More Time
13. Me & You
Αlbum Cover
finnish southern rockers
MUDY MOONSHINE will release on March 18th 2022
their new album "Are We There Yet?"
Sencond single "Crystal Riders" leads this path
for the forthcoming album "Are We There Yet?"
which will be released on March 18th 2022 via Secret Entertainment.
Line-up:
Tuomo Varjola - vocals
Jonne Rytkönen - guitars
Saku Manninen - drums
Jarmo Ikala - guitars
Kim Sandström - bass
Αlbum Cover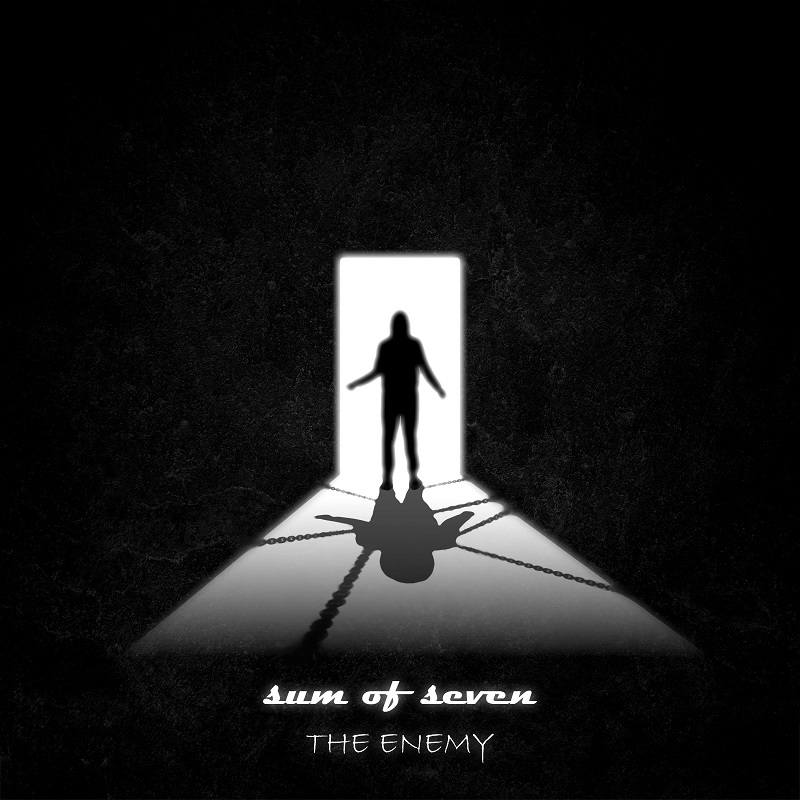 Finnish progressive metal band
Sum of Seven
released a new heavy single
'The Enemy'
Finnish progressive metal band Sum of Seven
released a new single 'The Enemy'.
The track is released in collaboration with Inverse Records.
About "The Enemy" single, Ari comments:
"The Enemy is a song that starts out fast and aggressive and really carries that momentum from start to finish. It is one of the heaviest songs that we have made so far. When that intro explodes you know that we're going somewhere fast. But at the same time when the vocal melodies kick in they steer the song into a different direction than you might expect, still carrying the aggressive momentum. That element of surprise is really what crowns the song for me. The Enemy has one of the best melodies we have written in my opinion and Marko's delivery is just absolutely breathtaking. The lyrics talk about freedom, victory and survival, but they also have connotations to the questionable interpretations of those subjects. The message can be interpreted as positively empowering, but also as a disturbingly delusional illusion."
Composed by Ari Lempinen
Lyrics by Ari Lempinen, Esa Lempinen & Marko Loukamaa
Single cover by Aki Niemi
Promo pic by Sami Hinkkanen. From left to right:
Rasmus Raassina,
Harri Annala,
Marko Loukamaa,
Miika Erkkilä,
Ari Lempinen,
Esa Lempinen
Line-up:
Ari Lempinen: Guitar, backing vocals
Esa Lempinen: Keyborads
Rasmus Raassina: Drums
Harri Annala: Guitar
Miika Erkkilä: Bass
Marko Loukamaa: Vocals