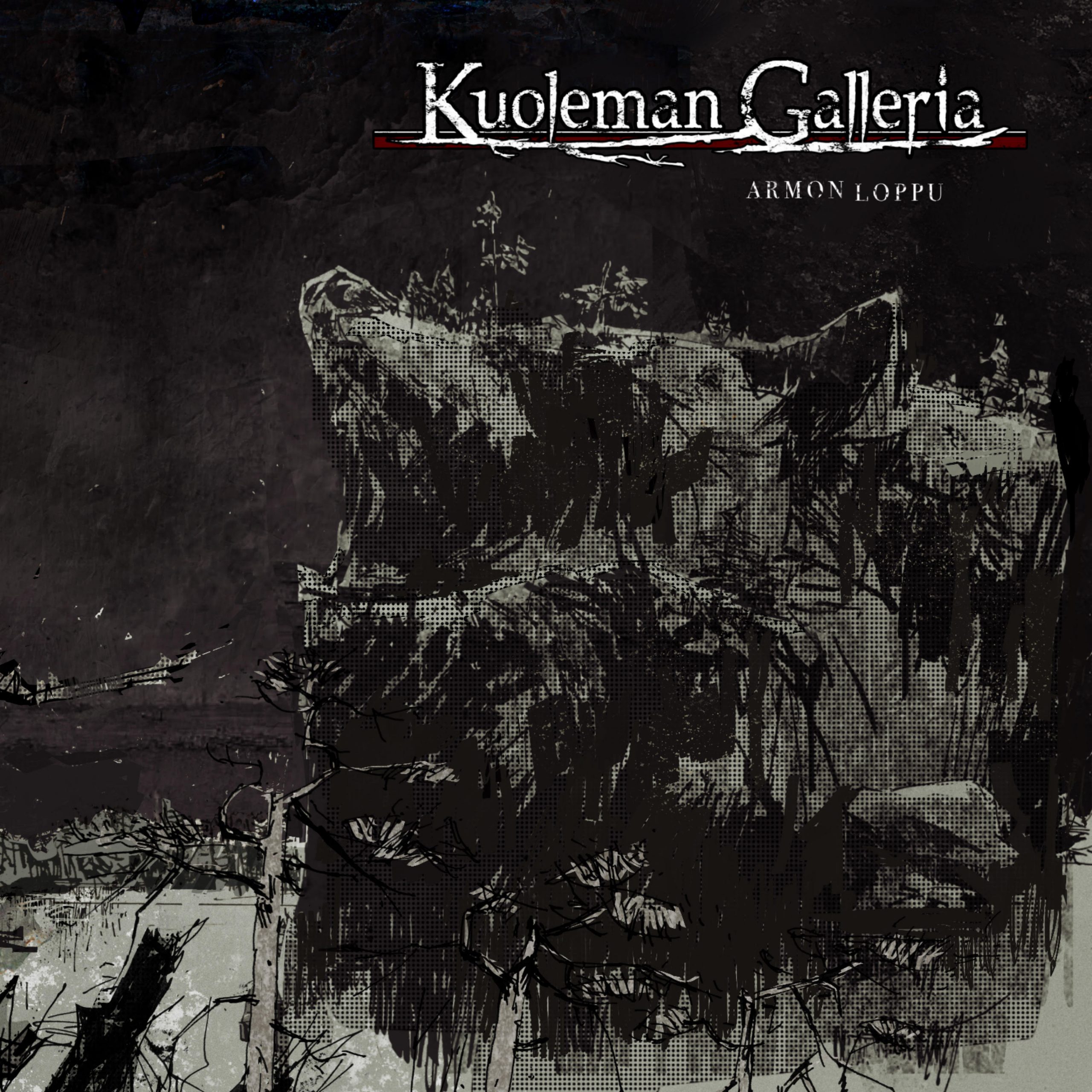 cover_ep
IMMORTALIZER
new single "Cut Loose"
IMMORTALIZER is the personal project of Dave D.R. a multi-instrumentalist recording artist and performer from Ontario Canada.
He has influences from Heavy Metal and Rock pioneers like Motorhead, Judas Priest, Saxon, Iron Maiden, Dio, Black Sabbath, Ozzy, Primal Fear, Helloween, Gamma Ray, Van Halen, Thin Lizzy, etc, but he has always tried his best to create new and exciting music.
He is preparing for his upcoming full-length album, and he present us the single "Cut Loose" that will be included in the album.
cover_ep
Finnish blackened death metal band
PROGENY OF SUN
released a new single/video
'Worthless'
To continue where 'Dark Wanderer' EP left of last year, Progeny of Sun will release two new singles in the beginning half of 2022.
Things are heating up as the new material will sound even more brutal than ever before.
First single 'Worthless' is released today and a stunning music video, directed by Doni Bacox.
The band comments:
"The other day while jamming together, Juha and Joni suddenly came up with a frame of a new song. Jaakko listened the demo and had to impose his own vision in order to take the credit of the whole song. During composing Jaakko managed to combine two separate ideas that weren't originally meant to go together. These ideas merged as one, forming what came out to be perhaps the juiciest track so far. Eventually, after "slight" pressuring, Niko made the vocals and struck gold with them. Even Tuomo was given an opportunity to recompose one part of the bass lines."
Single's drums were recorded by Vesa Viitanen
from Napalm to thy Face Prod.
The track is mixed by Anton Sizikov (Empire Studios).
Mastering is handled by Sebastian Has (Behemoth)
from Sound Division Studio Poland
Composed by
Jaakko Hautamäki &
Joni Kiviniemi
Lyrics by Niko Aromaa
Single cover by: Niko Aromaa
Line-Up:
Guitar - Jaakko Hautamäki
Guitar - Joni Kiviniemi
Drums - Juha Peura
Bass - Tuomo Tolkki
Vocals - Niko Aromaa
pic by Niko Aromaa
cover_ep
Finnish industrial metal band RUOSKA releases their sixth album later this year
New single out now
Finnish industrial metal band RUOSKA is finishing the production of their sixth full length album.
Now they have released second single from the upcoming album.
Frontman Patrik Mennander backgrounds the new single:
"Kade leads the listener deeper inside the upcoming album's dark atmosphere. It's a story about eternal disasters and misery that continue across the generations. The Ruoska soldier on the cover artwork is about to begin his journey on this cursed and devastated world trying to survive while searching signs of life. Ruoska's story continues with familiar futuristic themes and the mystery around the concept starts to unveil. The music video of Kade visualizes the story and will be released later this spring. Also another single will be released later this spring and the full album in autumn 2022."
Composers:
Patrik Mennander,
Samuli Rimmi,
Reeta-Kaisa Teikari
Lyrics:
Anssi Routalehto
cover_ep
Marco Luponero & The Loud Ones
bring out their softer side on
"Home To You"
"I don't easily write love songs", says Marco Luponero when asked about the lyrics for his new single, "Home To You", which drops on Valentine's Day 2022. "Most of them are about some societal problem, religion, war, whatever... But this time it just happened to feel natural, so I wrote a number that I dedicated to my wife."
So how did Marco come up with the idea for the track?
"I got this simple, clean melody in my head and I couldn't stop thinking about it. I knew I had to create something around it."
To achieve the right feel, Marco took inspiration from bands like D-A-D and The Cult.
"I've always loved it when bands apply western-style twang guitar to hard rock songs. With that in mind, I managed to find the unique sound that we use on the main riff."
"Home To You" is the third single from Marco Luponero & The Loud Ones' debut full-length album Life & Death, which will be released March 4th.
cover_ep
THE SILENT WEDDING
new album 'Ego Path'
is out
"Nothing happens, if it is not the right time to happen"
That said, The Silent Wedding a few months ago announced their new release entitled Ego Path and gave us a first sample, with the releases of the tracks Time of Darkness & Caught in the Web!
Ego Path, has an ambiguous meaning– "selfishness" on one side and the journey of inner search and introspection on the other – it includes 12 tremendously great singles.
The first track of the album, carries the identity of Silent Wedding, constitutes the link between the band's previous album "Enigma Eternal", connects the past with the present and continues the tradition that makes this band so special.
Eternal dipoles - darkness and light, ostrichism and denial of responsibilities, deliberate avoidance or ignorance of conditions as they exist - just as they are given on the cover of the album.
Heavy Metal, with melodic, progressive and power elements, everything is ready to unfold. Intensity and loud guitars, melodic lines, lyricism and flow.
Personal sound that stays relevant and consistent and identifies exactly who they are.
Direct and sincere, without exaggerations and tricks Ego Path is here to protect the band-listener dynamic.
The deeper questions seem to be unavoidable and everything is focused around the journey for introspection.
...to continue, please go to the next side...
cover_ep
THE SILENT WEDDING
new album 'Ego Path'
is out
Ego Path was recorded, mixed and mastered at Underground Music Studios by Jim Katsaros, artwork by Travis Smith (Seempieces), photo-shooting by Stella Mouzi and the Lyric Video was created by John Kaimakamis (The Nightwatchers).
The album is self-released and is distributed by Dutch Music Works (EU) and Underground Music Studios (GR).
General distributor for The Silent Wedding is a melodic heavy metal band that was formed in 2008 and consists of Marios Karanastasis (Vocals), Jim Katsaros (Guitars & Samples), Giannis Thermos (Keyboards & Backing vocals), Giorgos Kritharis (Bass) and Renos Lialioutis (Drums & Percussion).
They have released 3 LPs and an EP, receiving outstanding reviews from the press, blogs and radio stations around the world.
They have shared the stage with legendary bands and artists, such as Saxon, Fates Warning, Firewind, Iced Earth, Epica, Annihilator, Warrel Dane and many more, while they have toured in Europe with bands such as Threshold, Maiden United and Voodoo Six.
cover_ep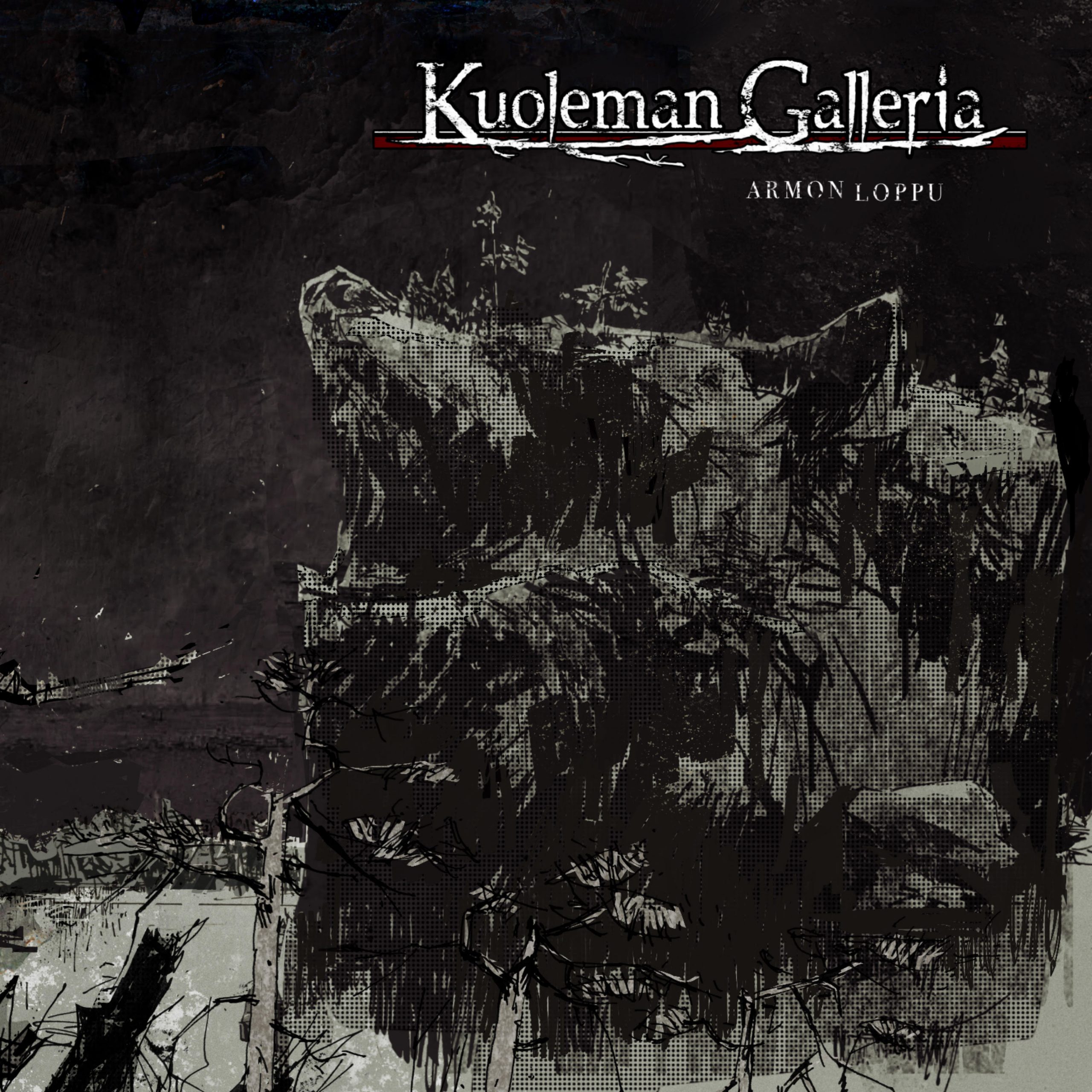 Third album "Armon Loppu"
by Finnish Kuoleman Galleria
is to be realesed on the
18th of february 2022
Third album "Armon Loppu" by Finnish Kuoleman Galleria is a leap into the blackened world of dark metal.
Album drills into the abyss of human mind telling a familiar story.
Face you gloomiest fears and get together with your dark side.
After grace ends there is something else and this is where it begins.
2012 founded Kuoleman Galleria started as one man project,
but it soon grew up to full band.
Band's lyrics are about the dark side of the life and the band calls
their current musical direction dark metal.
They deal with hidden corruption, monstrosities
and fears of the human condition in a way seen in horror movies.
In the world of Kuoleman Galleria there is no faith and the only hope rises from trying to get a spark from a wet match with frozen fingers.
Tracklist
01. Intro
02. Toivomuskaivo
03. Tuomiopäivänsäde
04. Hautausmaan Kuudes Kerros
05. Jean Grenier
06. Pystyyn Kuollut
07. Kynnet
08. Sudennahka
09. Varjoista
10. Armon Loppu
cover_ep
franconian metal act
POWERTRYP
have released their debut
'Midnight Marauder'
Franconian steel is coming your way!!!
Erlangen's own POWERTRYP have finally released their debut album "Midnight Marauder" on Rafchild Records.
The band has been a long-running powerhouse in
German underground metal, releasing their promising demo
"Endless Power" in 2015, but it took a long time and a plague to get "Midnight Marauder" into shape.
Mixed and mastered by legendary producer Harris Johns, the quintet presents a tour de force through all parts of classic metal,
between NWOBHM, epic metal and fast US Metal.
So start training your neck muscles and your livers and prepare for the "Midnight Marauder".
Tracklist
01. Brothers In Speed
02. Doors Are Locked Now
03. By My Hand
04. Bastet
05. Here's Control
06. Chapel Of Steel
07. Hotter Than Hellfire
08. Out Of Ashes
09. No Pride
10. Nail Your Prophet
(CD Bonustrack)
LINE-UP
Frank Prilipp - Bass /Michael Zerrath - Drums
Stefan Dziallas - Guitars /Johannes Korda - Vocals /Cole Stabler - Guitars