Beaten Will Rise Cover Artwork_3000x3000
Finnish heavy metal act
JUSTICE THEORY
released new EP
'BEATEN WILL RISE'
Tracklist:
01. Beaten Will Rise
02. Fight Until You Die
03. The Abandoned
04. End Of Chapter
All songs written by
Valtteri Saharinen
Cover art: Petri Lampela
Recording & Mixing:
Janne Korpela
Mastering:
Mika Jussila, Finnvox
The EP includes 4 new tracks of pure metal attitude!
It starts with the massive intro song "Beaten Will Rise" that leads you
to the energetic first single "Fight Until You Die".
The rounds harden with high pitch vocals
and fastness of the second single "The Abandoned"
and eventually the EP ends with the most epic and rugged song
released to date, "End of Chapter".
Guitarist/vocalist Valtteri Saharinen states:
"This EP started to form in early 2021 as I came up with the main riff to a song called "The Abandoned". The riff itself got me inspired for a short album that handles themes such as loneliness, meaning of communality, mental endurance and pushing forward no matter what happens in your life. After the kickstart I decided to make three diverse songs about those headlines but at the same time keep the package focused on my mission. The end result became more than I could imagine, and as a band we are more than excited to finally let you hear this aggressive but controlled mayhem of our best songs due to date! I hope you like it, see you in the SHOW!
Beaten Will Rise Cover Artwork_3000x3000
Swedish metallers
TUNGSTEN
will release on june the 17th
new album 'Bliss'
Tracklist:
01. In the Center
02. Dreamers
03. March Along
04. Heart of Rust
05. Come This Way
06. On the Sea
07. Bliss
08. Wonderland
09. Afraid of Light
10. Eyes of the Storm
11. Northern Lights
Swedish metal band TUNGSTEN,
which was formed by ex-HammerFall drummer Anders Johansson
and his two sons,
will release via Arising Empire records their new album 'Bliss'
on the 17th of june 2022.
Beaten Will Rise Cover Artwork_3000x3000
German post-hardcore act
FUTURE PALACE
will release on june the 10th
their album 'Run'
line-up:
Maria
Vocals
Manuel
Guitar
Johannes
Drums
German post-hardcore act FUTURE PALACE will release
on the 10th of june 2022 their second album 'Run'
via Arising Empire records.
Future Palace are one of the most aspiring post-hardcore acts in Germany. They already worked with Arising Empire for their debut »Escape«
and gained several million streams for their songs
on all streaming platforms.
In early 2022 they joined Annisokay on their European tour.
Festivals 2022
24. – 26.06.22 Ferropolis, Full Force Festival
02.07.22 SWE-Stockholm, High 5ive Summer Fest
Battle Beast EU 2022 w/ Future Palace
25.08.22 SWE-Stockholm, Fallan
26.08.22 SWE-Huskvarna, Folkets Park
27.08.22 SWE-Gothenburg, Pustervik
28.08.22 DK-Copenhagen, Pumpehuset
29.08.22 GER-Hamburg, Gruenspan
30.08.22 GER-Berlin, Columbia Theatre
01.09.22 GER-Stuttgart, Longhorn
03.09.22 CZE-Prague, Palac Akropolis--04.09.22 AUT-Vienna, Simm City
05.09.22 CH-Pratteln, Z7------------07.09.22 ITA-Milan, Legend Club
08.09.22 GER-Munich, Neue Theaterfabrik
10.09.22 GER-Frankfurt, Batschkapp
11.09.22 GER-Nuremberg, Hirsch-----------12.09.22 GER-Bochum, Zeche
14.09.22 UK-London, O2 Islington Academy
15.09.22 UK-Wolverhampton, KK's Steel Mill
16.09.22 UK-Manchester, Club Academy
18.09.22 BEL-Vosselaar, Biebob
Beaten Will Rise Cover Artwork_3000x3000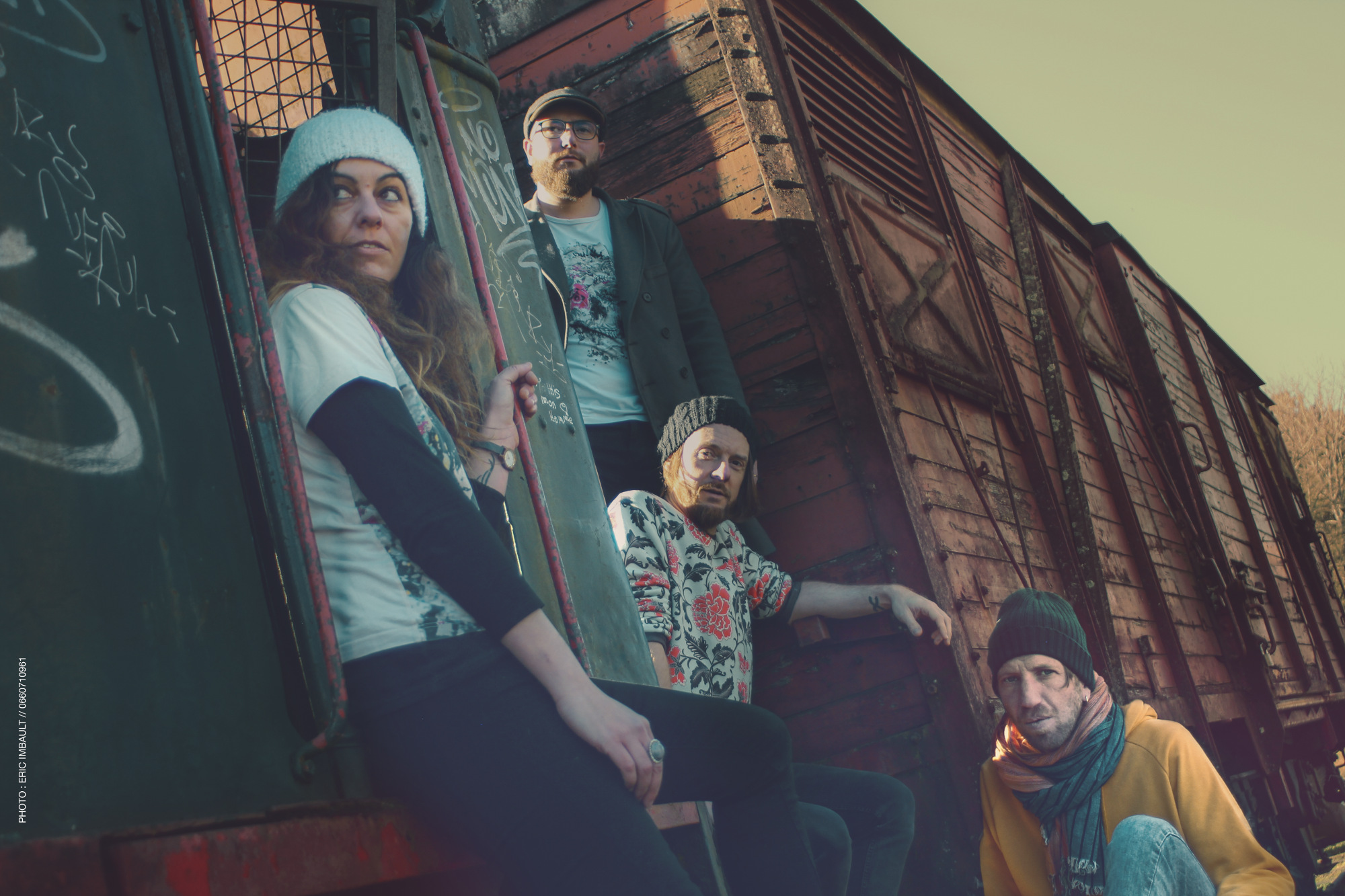 Frensh post metal act
CANCEL THE APOCALYPSE
will release on june the 10th
the album 'Terminus Stairway'
Tracklist:
01. Where is Soledad
02. Antartica
03. Promise me (we're not lost)
04. Only a giant
05. Napoli
06. Call for redemption
07. Alba nueva
08. I should never have a stop
09. How they killed Daddy
Frensh post metal act CANCEL THE APOCALYPSE will release
on june the 10th their album 'Terminus Stairway' via Inverse Records in a digital format.
Beaten Will Rise Cover Artwork_3000x3000
Finnish folk metal band
FOLKRIM
released a lyric video from their upcoming second album
line-up:
Erno Helander
Vocals/orchestral production/ukulele/
banjo/mandolin
Iiro Sarman
Electric guitars
Otto Hyvärinen
Acoustic guitars
Viktor Suominen
Bass guitar
Eetu Ritakorpi
Drums/backup vocals
pic by Jani Kaija
Composed by Erno Helander
Lyrics by Erno Helander
Single cover by Erno Helander
Finnish folk metal band Folkrim released the lyric video
'Crack a Cold One' from their upcoming second album.
Folkrim and Inverse Records made a record deal and their second
studio album titled 'On Foaming Waves' is set to be released
on October 21st 2022.
The band comments:
"Over a year has passed since our previous release. It's been a year of hard work, but we've emerged with a freshly forged album full of frosty drinking songs. Following in the wake of the last album, we've mined more gold from the depths. Our first single from the coming release, 'Crack A Cold One', is keeping to the laid out path; telling a tale of joy and friendship. Let it echo through streets and pubs, heralding whats to come! 'On Foaming Waves', the upcoming, loosely pirate-themed album, will be a heavier union of metal and traditional music. The thing hits home like a cold beer on a summer day! We've joined forces with Inverse Records and look forward to see where cooperation leads us. But for now, let's throw away our sorrows and crack a cold one !"
Folkrim is a five man band from Rauma, the grim western coast of Finland. To keep the long winters at bay, inspired by beer and nature,
they wound up combining metal music with traditional instruments.
Originally a one-man project, Folkrim grew fast into a full band
and they released 'Tales of Tumult' their self published album
in the spring of 2021.
A year later they've joined forces with Inverse Records.
Beaten Will Rise Cover Artwork_3000x3000
Greek alternative rock act
ALLEN"S HAND
released summer rock ballad
line-up:
Eggstein - guitarist
Hennis - vocals
The Nugget - bass
Larry - drums
Allen's Hand (GR) continue their journey, with the release of a NEW, summer rock ballad.
Allen's Hand, establishing their title as the supreme cult boyband
of the decade, are back with their brand-new ballad, 'Piña Colada'.
Allen's Hand introduces 'Piña Colada',
the ultimate pre-summer anthem for the gentle soul.
Not your ordinary chick flick, this catchy, sentimental ballad
infuses soulful strumming and warm harmonies to become
the ultimate rom-com soundtrack for the modern zoomer.
Fall in love with nefelimeg to the sounds of a refreshing 'Piña Colada'.
The exciting intoxication of life kicking into high gear, rolling
into some glorious unknown future.
Until it all comes crumbling down and memory resides
in the post-period of that high.
'Piña Colada' was mastered by Apostolis Siopis, mixed by Mitso DeChicko, directed by Rocketfilm, starring Nefeli Meg, Dop by RomnickPalo,
Art Director ZetaMobarak.
Allen's Hand slowly initiate us into their cult.
We were introduced to their unique sound with 'Rise Of The Chicken King', followed by their heavy anthem 'Re-Pack Your Bags',
then 'Figurine' sank us deeper into the abyss.
'Thermochemistry' on the other hand, embraced
the dangerous yet appealing, while 'Pina Colada' drives us into
a refreshing and glorious future.
The pain of persistent want in the absence of reciprocation.
Piña Colada.
'Pina Colada' is already out accompanied by an exciting NEW video.
Ride with The Nugget into the highway of prospective love.
Long Live, Long Love.
Beaten Will Rise Cover Artwork_3000x3000
Finnish blackened
doom/goth metal band
SIDEWALK MAFIA
have released their album '72 Hours'
Tracklist:
01. 72 Hour Chokehold
02. Remember Me
03. This Frozen Paradise
04. Paranoia
05. Redaround
06. Cruel Sacrifices
07. Lost In The Dark
08. The Hounds
09. Bloodsucker
recorded:
Eastsound Studios, Helsinki
Mixed:
Sammy Aaltonen / Eastsound studios, Helsinki
Mastered:
Mika Jussila / Finnvox
The album is released by the Italian company "Sliptrick Records",
which operates globally, with bases in Latvia, the USA and Japan.
The album has been released for the time to be as a digital version
and it is possible, that it will be released also in a physical version
later this year.
the band comments about the album:
'The upcoming album represents our roots. We are children of the 90's, and our influences come from the heavier and alternative rock of the time, as well as metal bands, sounds and moods. There are also lots of acid rock, goth vibes, and darker and gloomy sounds as well in the album. The album isn't systematically a theme album, but it kind of went into that direction as we were recording it. The theme of the album is what's happening these days inside peoples heads. Mental health problems have exploded and are affecting pretty much everyone around us. The subject is unavoidable, and there is no end to it in this crazy world. It's also not wrong to say that the album also partly tells about us and our "paranoia" because we have been quite blue-eyed with people in our past.'
Sidewalk Mafia is a blackened doom/goth metal band from Helsinki.
The band operates as a duo, but in a live situation,
the band is a trio with a guest bassist.
The band's sound is extremely heavy and oppressive
with a low tuned guitars and a wall of sound style production,
but also melodic and at the same time atmospheric.
Sidewalk Mafia was founded in 2020 by vocalist/guitarist Tommi Paroles and drummer/vocalist Johannes Wolfpathon.
Beaten Will Rise Cover Artwork_3000x3000
Finnish-based
AMONGST THE ASHES
has released new EP named
"The Fabricated Monolith"
Tracklist:
01. Säraghaz
02. Fallen From Grace
03. Exalted Traitors
Music:
Aelian Hallaji, Mikko Niskanen, Antti Ohtonen, Heikki Mäki, Matias Rokio, Aleksanteri Kuosa
Lyrics:
Aelian Hallaji
Finnish-based Amongst the Ashes has released new EP named
"The Fabricated Monolith", featuring cinematic and epic atmosphere,
an array of different vocals styles, and fast-paced riffs.
Persian Setar, a type of lute used in Persian traditional music,
highlights the song with its unique sound
that's very rarely heard in extreme metal music.
Beaten Will Rise Cover Artwork_3000x3000
Finnish metal act
VANGUARDIAN
have released their single
"Back to Stone Age"

line-up:
M.Saviranta - guitar
M. Martinmäki - vocals
S.Soisalo - bass
T.Jäntti - drums
pic by Ylijaasko
Metal band Vanguardian hailing from Jyväskylä Finland releases their first single "Back to Stone Age" from their upcoming EP
on Wednesday 8th of June.
Single is accompanied by a music video.
Vanguardian took a leap to the unknown, threw away their prejudices,
and recorded their second EP in a full analog session
at Astia studio in Lappeenranta.
'Back to Stone age' opens the game with force, and truly shows
the diversity and aggression the band can deliver.
Due to non-existent possibilities to edit anything, every note,
and every phrase is heard exactly as they were captured in the studio. Absolutely nothing is fixed or edited afterwards.
This is something that is not heard too often in modern metal.
Band tells:
"We wanted to record these songs in the sincerest way possible and prove to anyone out there doubting analog recording methods, that modern technical metal is possible to record using a full-analog approach. We quickly realized that we were producing something truly unique in the studio. The upcoming EP is not only proving a point of doing things differently, but also pays homage to all those records that have influenced us since we first picked up our instruments as kids."
Back to Stone Age was recorded and produced by Anssi Kippo
(known especially for his work with Children of Bodom)
with Sakari Soisalo.
Music video was filmed by Arto Kettunen,
who was responsible for the band's previous music video
"The Witchhammer".
Beaten Will Rise Cover Artwork_3000x3000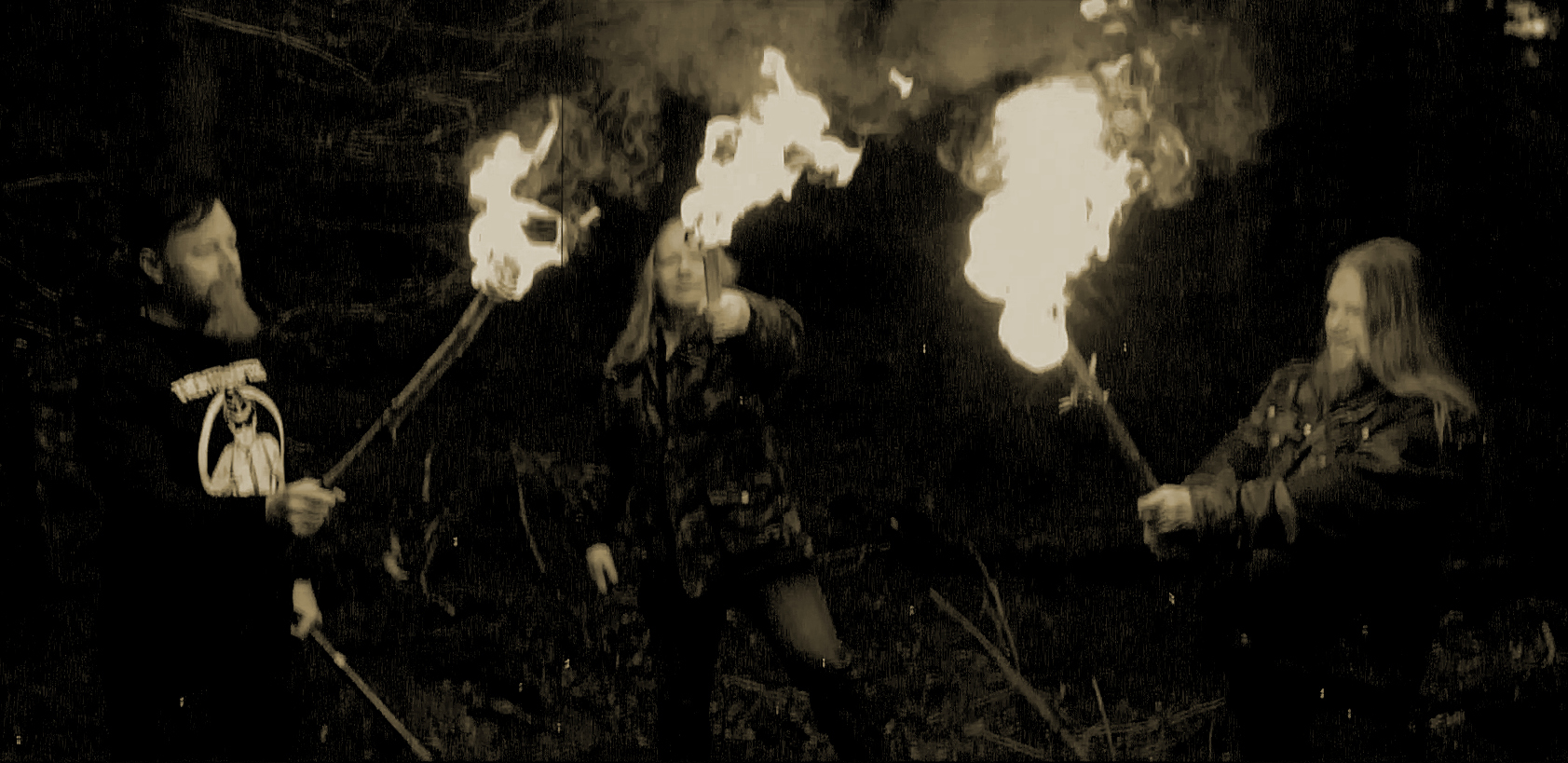 Finnish gothic metal band
BLACK DREAMS
have released their single
"Running Blood"

line-up:
Sami Räikkönen - guitar
Juha Kraapo - vocals
Jari Rantanen - drums
The Masters of Melancholy Black Dreams have returned
from two year hiatus with a new single "Running Blood".
'Running Blood' is a story of a person,
who gets enough of the evilness of the mankind
and decides to abandon his God.
Now his fate is in his own hands.
the single is recorded and mixed by producer Mikko Herranen
(Misterer, Misery Inc., Rust, Velcra, Lullacry..).
the song was composed by Juha Kraapo, Jari Rantanen and Sami Räikkönen and the lyrics were written by Juha Kraapo.
Black Dreams was founded in Rauma, Finland in 2015.
The band got the nickname The Masters of Melancholy
by the British music media.
That describes the band's music and essence well.
They perform gloomy and desperate music - Northern gothic metal.
Band took a break in 2020 when covid canceled the gigs.
The hiatus however stretched a little longer than planned.
they have gathered airplay for it's music around the world on
undergound radio stations for example in Australia, UK and USA.